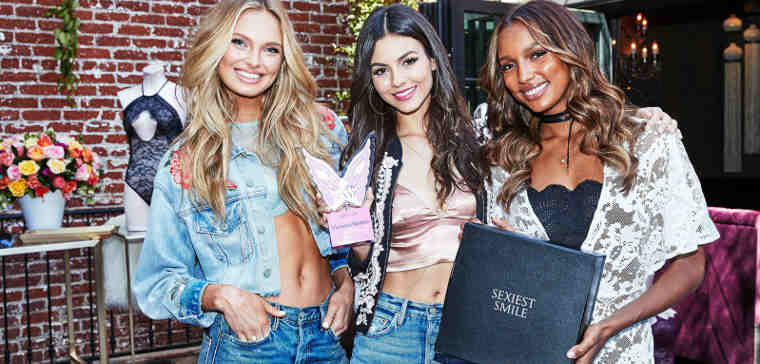 Bold, powerful and confident. These are just a few words to describe the women (and men!) who grace the Victoria's Secret 2017 What Is Sexy? List.
Victoria's Secret has compiled its annual picks of the fiercest and most inspiring people in Hollywood, music and sports who are at the top of their game.
Recipients of the list constantly show the ultimate in female strength either by playing a superhero and an FBI agent, or building a fashion and design empire!
To round out the 2017 list of sexy stars, Victoria's Secret asked fans via Twitter for their Sexiest Social Star picks. This year's Fan Vote Category Winners, include:
Sexiest Fitness Star: Tone It Up

Sexiest Beauty Star: Desi Perkins

Sexiest Fashion Star: Rocky Barnes
Victoria's Secret invites you to view all that is sexy and the full 2017 What Is Sexy? List.
Victoria's Secret is a leading specialty retailer of lingerie and beauty products.