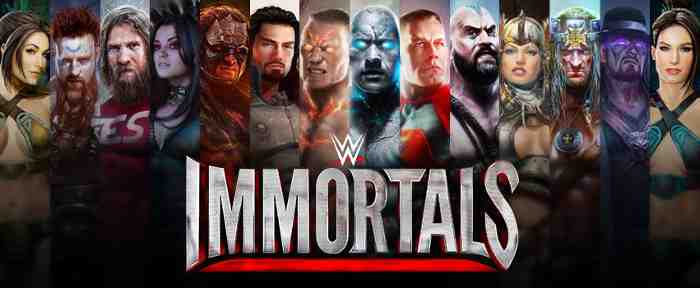 Warner Bros. Interactive Entertainment and WWE today announced WWE Immortals for iPhone, iPad, iPod touch and Android devices is now available worldwide on the App Store and Google Play.
Developed by NetherRealm Studios, the creators of the Mortal Kombat franchise and Injustice: Gods Among Us, in conjunction with Phosphor Game Studios, WWE Immortals is a free-to-play title that features Superstar battles in a fantastically re-imagined WWE world.
[ Muffler Man: Politician Arvind Kejriwal's Game Revealed, Finally ]
The game offers an action-packed mobile gameplay experience that takes WWE Superstars such as John Cena, The Rock, Brock Lesnar, Triple H, Roman Reigns, The Bella Twins, Big Show and Sheamus, out of the ring and into an alternate universe where they battle as out-of-this-world versions of their in-ring personas.
Utilizing a touch-based combat system, opponents can wield over-the-top signature Superstar moves and devastating powers to conquer opponents in bone-crunching matches.
As the game progresses, participants can supercharge their roster with gear and support cards, engage with players around the world, and participate in in-game challenges tied to WWE pay-per-view events.
WWE Immortals is available for download from the App Store and Google Play.