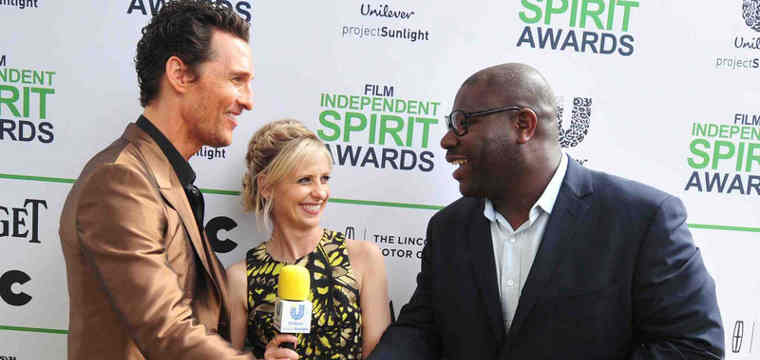 Inspired by the power of film to motivate change, Unilever Project Sunlight partnered with the Film Independent Spirit Awards this weekend to cast a spotlight on those in the industry who are helping to create a brighter future – and inspire others to do the same.
While awards season arrival shows typically dedicate red-carpet banter to quips and couture, Unilever Project Sunlight and Film Independent rolled out the "yellow carpet" to hear stories about social good, sustainable living and those who are making a difference to create a brighter future.
Launched in 2013, Unilever Project Sunlight embodies the consumer product company's global mission – the Unilever Sustainable Living Plan – that encourages people to take small steps that together make a big difference towards building a brighter future for children.
Project Sunlight aims to build momentum behind a growing community of people who believe it is possible to build a world where everyone lives well and lives sustainably, without compromising the needs of future generations.
Film Independent Spirit Awards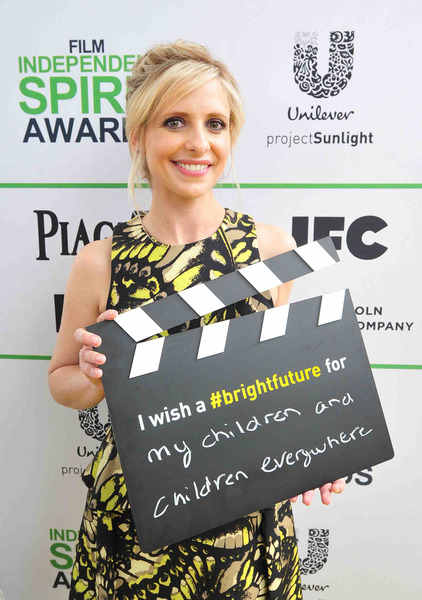 Joining Unilever Project Sunlight to share her story and help capture the stories of Film Independent Spirit Awards attendees was actress Sarah Michelle Gellar.
Gellar joined her fellow actors and filmmakers to discuss their hopes for a brighter future and what they're doing to help create it.
"Of all the roles I've played as a film and television actress, the most important one by far has been being a mom," explained Gellar. "It's changed my motivation, my inspiration and my day-to-day behavior as I think about the future for my children."
Unilever Project Sunlight is also sponsoring the first-ever Bright Future Award, honoring a filmmaker whose work motivates individuals to take action to create a better world.
The inaugural Bright Future Award recipient is Patrick Creadon, whose film, If You Build It, exemplifies the power of hands-on education and the impact a few budding creative minds can have on the future of a community.
As part of the award, Unilever provided Creadon with a grant to continue making inspirational films.