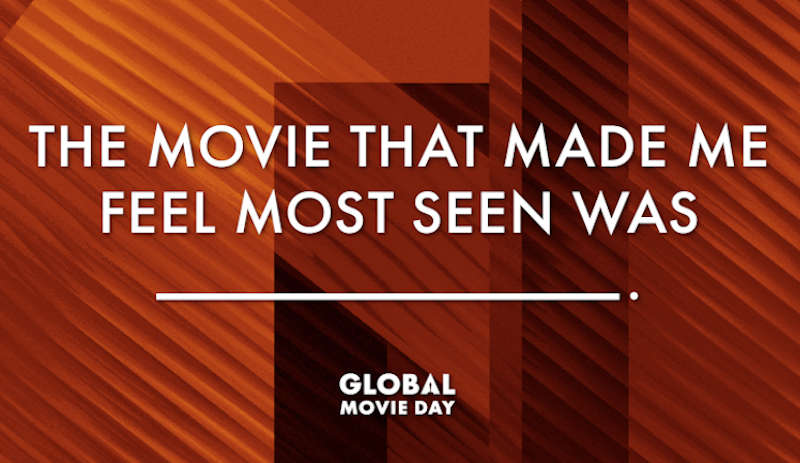 Academy Celebrates Fourth Annual Global Movie Day
The Academy of Motion Picture Arts and Sciences has announced details about its fourth annual Global Movie Day on Saturday, February 11, 2023. Global Movie Day is a day for film fans worldwide to celebrate their favorite movies and engage with Academy members and filmmakers on social media all day. 
This year's Global Movie Day encompasses several components:
In collaboration with major theater chains AMC Theatres, Regal and Cinemark, this year's Best Picture nominated films will be screened to encourage audiences to watch the nominee films on the big screen. Additionally, A.frame has compiled a viewing guide on Where to Watch the Best Picture Nominees.
[ Also Read: What Is the Real Box Office Collection of Pathaan? ]
On February 11 from 8-11pm, the Academy will host its first Global Movie Day Celebration at the Academy Museum. Featuring film exhibitions, music from this year's Best Original Song and Best Original Score categories, content from nominated films, food, cocktails and music by KCRW's DJ Novena Carmel, this festive event will gather people to celebrate their love of movies and toast this year's Oscar-nominated films.  
[ Why Are Bollywood Films Bad? Read What ChatGPT Says ]
The Academy's social channels will offer exclusive content from Elizabeth Banks, Angela Bassett, Ruth E. Carter, Jamie Lee Curtis, Paul Dano, Zar Amir Ebrahimi, Billy Eichner, Claire Foy, Kathryn Hahn, Tom Hanks, Judd Hirsch, Aldis Hodge, Ron Howard, Anna Kendrick, Troy Kotsur, Diane Ladd, Luke Macfarlane, Leslie Odom Jr., Paul Raci, Sadie Sink, Guillermo del Toro, Mariana Treviño, Sinqua Walls, Sigourney Weaver and Rita Wilson.
Throughout the day, film fans around the world will participate by watching and sharing their favorite movies and nominated titles on social media alongside Academy members, nominees, and leading filmmakers using the hashtag #GlobalMovieDay. 
The Academy of Motion Picture Arts and Sciences is a global community of more than 10,000 of the most accomplished artists, filmmakers and executives working in film.