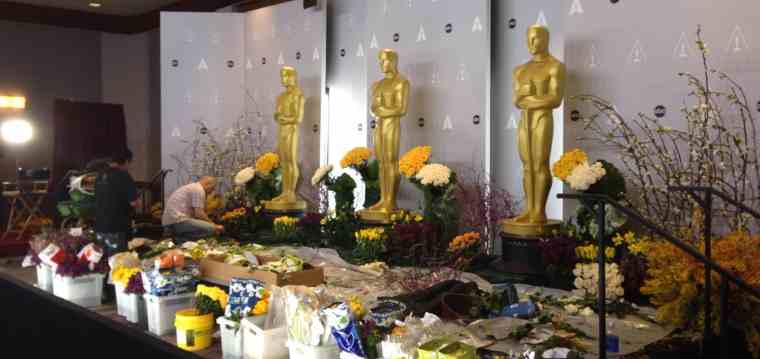 The Academy of Motion Picture Arts and Sciences has announced commitments from four additional industry partners – Creative Artists Agency (CAA), Illumination Entertainment, Legendary Entertainment and Overbrook Entertainment – to participate in Academy Gold.
It is a new entertainment industry-wide summer internship and mentoring program that will expand opportunities for students and young professionals from underrepresented communities.
Each of the now 20 partners will sponsor up to three interns for the program, which kicked off on Thursday, June 15, with a two-day orientation that includes various industry speakers, studio and technology-based company tours and visits to the Academy's Film Archive and Margaret Herrick Library.
[ RMN Foundation Free School to Start Certificate Course ]
Previously announced partners include Deluxe, The Walt Disney Company, Dolby Laboratories, FotoKem, FremantleMedia, HBO, IMAX, Lionsgate/Starz, Panavision, Paramount Pictures, Participant Media, Sony Pictures, Technicolor, Twentieth Century Fox Film, Universal Pictures and Warner Bros.
In this pilot year, 70 interns (including 18 interns who will be placed within the Academy) will participate in the Academy Gold program. The eight-week program, which concludes on August 11, will offer participants networking opportunities with Academy members and industry professionals, screenings, studio tours and educational workshops.
The Academy Gold Talent Development and Inclusion Program will afford top film entertainment, technology, production services and digital media companies an opportunity to recruit and educate a nationwide pool of diverse talent.
The Academy also will build an alumni database to track the professional development of Academy Gold participants and provide a resource to connect alumni with one another upon completion of the program.
Additional support for Academy Gold is provided by The California Wellness Foundation. Support for the Academy Foundation's educational and outreach initiatives, which include Academy Gold, the Student Academy Awards, and the Academy Nicholl Fellowships in Screenwriting, is provided in part by Walmart.