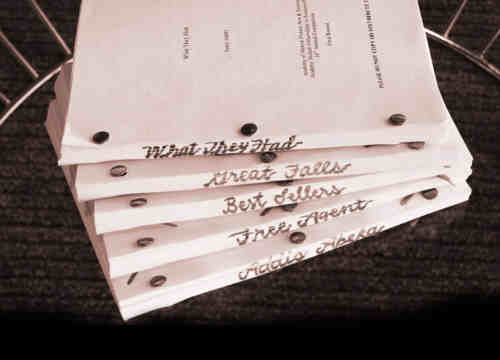 Five individuals have been selected as winners of the 2015 Academy Nicholl Fellowships in Screenwriting competition.
The Academy is celebrating the 30th anniversary of the global competition which aims to identify and encourage talented new screenwriters.
Each winner will receive a $35,000 prize, the first installment of which will be distributed at an awards presentation on Wednesday, November 4, at the Academy's Samuel Goldwyn Theater in Beverly Hills.
For the third consecutive year, the event also will include a live read of selected scenes from the fellows' winning scripts.
This year's winners are (listed alphabetically by author):
Elizabeth Chomko, "What They Had"

Andrew Friedhof, "Great Falls"

Anthony Grieco, "Best Sellers"

Sam Regnier, "Free Agent"

Amy Tofte, "Addis Abeka"
A total of 7,442 scripts were submitted for this year's competition. Ten individual screenwriters and two writing teams were chosen as finalists.
Their scripts were then read and judged by the Academy Nicholl Fellowships Committee, who ultimately chose the winners.