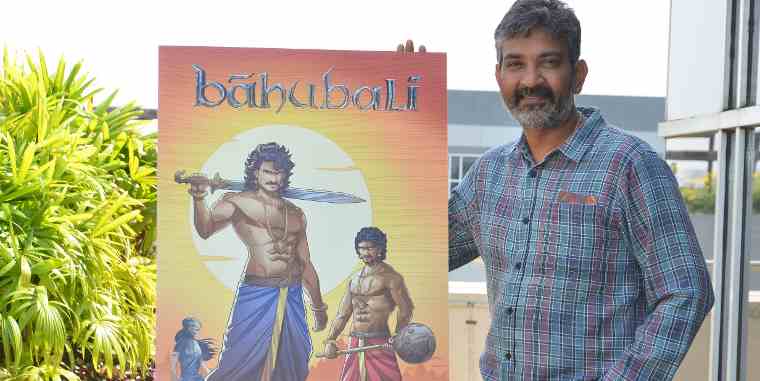 Arka Mediaworks and filmmaker S. S. Rajamouli, announced Wednesday a partnership with character entertainment company, Graphic India, to bring the film Baahubali: The Beginning, to the world of comic books, novels, animation and video games.
Graphic, currently in production on a number of digital comics and mobile shorts which will be released later this year, is working on various trans-media opportunities and partnerships for the film property across gaming, digital content, novels and merchandise.
"Extending the World of Baahubali beyond movies allows us to reach a larger audiences and that is really exciting for me," said director S. S. Rajamouli.
[ Robojit and the Sand Planet – The Story of the Future Universe ]
Graphic and Arka are also working on a larger animated project, tentatively entitled, "Baahubali: the Lost Legends," which is being developed and produced by Rajamouli, Shobu Yarlagadda, and Graphic India Co-Founder Sharad Devarajan.
Through comics and animation, fans will be able to experience secret stories and hidden legends about the world and characters from Baahubali.
Two brothers competing to rule the greatest kingdom of its age and the epic adventures they must endure to prove they are worthy to one day wear the crown. One shall rise to be King of the throne, while the other shall become King of the people.
[ Are You a Shah Rukh Khan Film Fan? ]
Political intrigue, betrayal, war, action and adventure – through dense forests, epic mountain tops, raging seas and hidden underground caves, Prince Baahubali's adventures will take him beyond what was seen in the film, exploring different kingdoms, fighting strange and deadly warriors, saving villages from tyrannical warlords, and rescuing the innocent from certain death.
You can experience an age of legends and heroes; learn back stories and secrets about your favorite characters from the film and clues about the upcoming sequel.
[ Also Read: How India Abuses Children's Right to Education ]
Arka Mediaworks founded by Prasad Devineni and Shobu Yarlagadda is a leading TV and film production house based out of Hyderabad, India.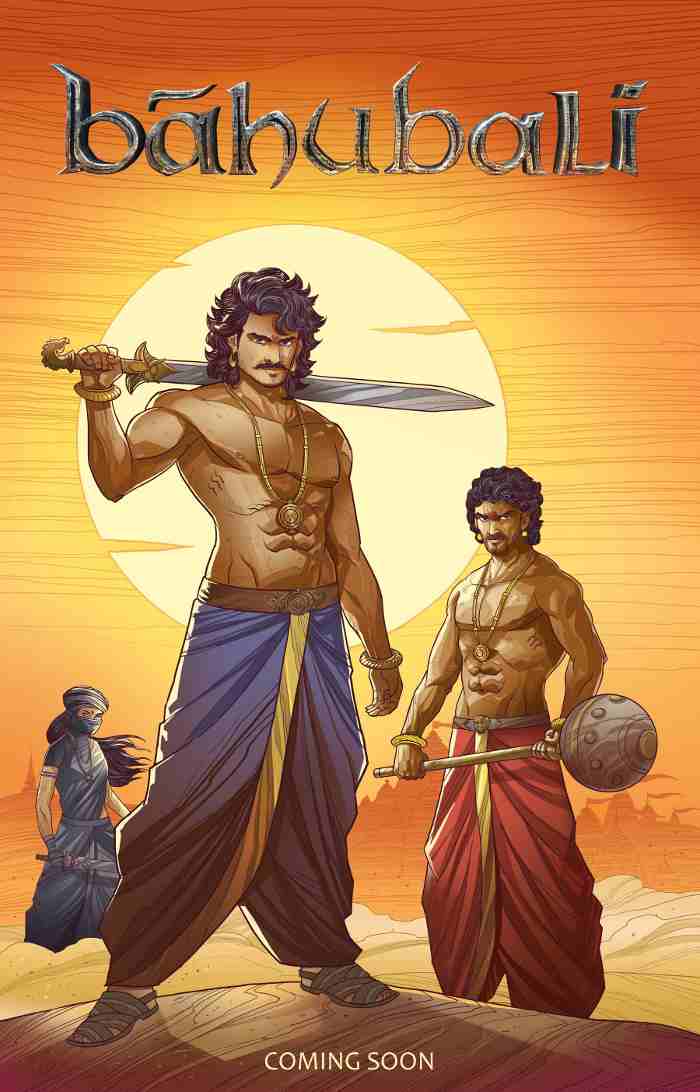 "Baahubali" is claimed to be India's most expensive film. A two-part film, Part 1 – "Baahubali: The Beginning" released in Telugu, Hindi, Tamil, and Malayalam simultaneously in 5000-plus screens worldwide.
The Part 2 of the film "Baahubali: The Conclusion" is currently under production.