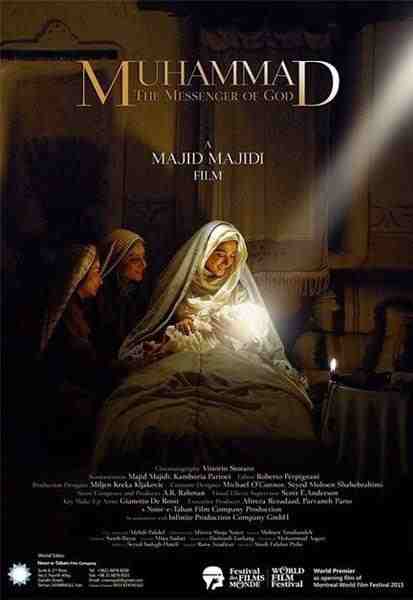 By Rakesh Raman
Muhammad: The Messenger of God is a 2015 Iranian film directed by Majid Majidi and co-written with Kambuzia Partovi.
The film is set in the sixth century where the story revolves around the childhood of the Islamic Prophet Muhammad.
The film was released both in Iran and at Montreal World Film Festival on August 27, 2015.
Now, a Mumbai-based Sunni Muslim organisation has approached the Indian Home Ministry and the Iranian Consulate in India seeking a ban on the film, calling it "blasphemous."
Also Read:
[ Erotic Film 'Fifty Shades of Grey' Banned in India ]
[ BBC Ignores Government Order, Releases Banned India's Daughter ]
[ Exodus: Gods and Kings Faces Religious Rage, Film Banned ]
[ Now an Indian Film Shows the Messenger of God ]
An Indian newspaper The Indian Express reported today that in a memorandum sent to Home Minister Rajnath Singh and Maharashtra Chief Minister Devendra Fadnavis, the Raza Academy has sought "legal action" against Bollywood composer A. R. Rahman, who has given music for the film, for "hurting the sentiments of Indian Muslims".
The film is the first of a trilogy on the life of Muhammad, and shows his childhood and adolescence till he becomes a prophet.
[ Also Read: What Is the Future of Muslims in India? ]
It's believed that since Islam prohibits idol worship, the religion doesn't allow the depiction of Muhammad in any artificial form. That's why, in January, terrorists belonging to an affiliate outfit of al-Qaeda had attacked the Charlie Hebdo magazine's office in Paris.
Charlie Hebdo, a French publication, lost 12 of its people in a terrorist attack on its office. Islamic terrorists had carried out the attack on the magazine's artists who had lampooned Prophet Muhammad in their caricatures.
Muhammad: The Messenger of God also has faced opposition in other Sunni Arab countries. In February 2015, Egypt's Al-Azhar University called on Iran to ban the film.
By Rakesh Raman, the managing editor of RMN Company
You also can read: More Articles by the RMN Editor, Rakesh Raman
Photo courtesy: Wikipedia