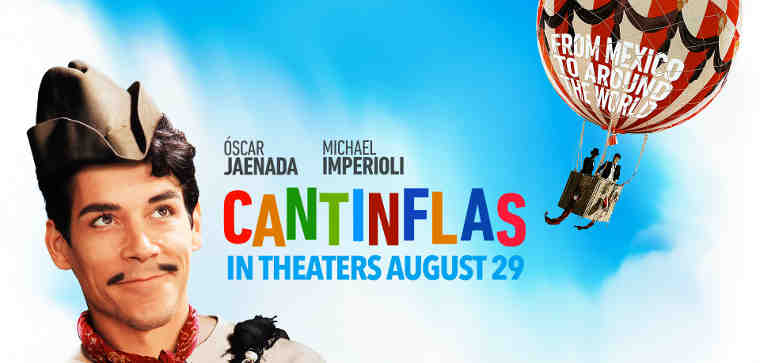 Pantelion Films' "Cantinflas" has been selected by the Mexican Academy of Cinematic Arts and Sciences to represent Mexico in the Academy Awards where it will compete for a nomination as Best Foreign Language Film, the company announced Friday.
Pantelion is a joint venture between Lionsgate (NYSE: LGF) and a leading Hispanic media company Televisa.
Directed by Sebastian del Amo and produced by Vidal Cantu and Adolfo Franco of Kenio Films, the film "Cantinflas" tells the story of Mexico's most important comedian of all time, from his humble beginnings through his triumph in Hollywood winning the Golden Globe for his acting in the film "Around the World in 80 Days."
"This film is a labor of love; it's very satisfying that it was selected to represent Mexico in the Academy Awards. I feel very pleased with the work achieved by everyone and by every single one of the actors and the whole crew," said co-producer Vidal Cantú.
"Cantinflas," distributed by Pantelion in the U.S. and by Videocine Distribucion in Mexico, has debuted in the U.S., where it has grossed $5.0 million at the box office on 429 screens. Sneak peak screenings will start in Mexico on Sept. 16th.
"Cantinflas" will premiere in Bolivia on Sept. 18th; in Guatemala, Honduras, Nicaragua, Costa Rica and El Salvador on Sept. 25th and in Ecuador on Sept. 26th.
In Colombia and Panama the film will premiere on Oct. 2nd; in the Dominican Republic on Oct. 9th; in Chile and Uruguay on Oct. 16th; in Brazil on Oct. 22nd and in Peru on Oct. 23rd.
Pantelion Films is a Latino studio in Hollywood and it offers Hispanic entertainment.
Photo courtesy: Pantelion Films