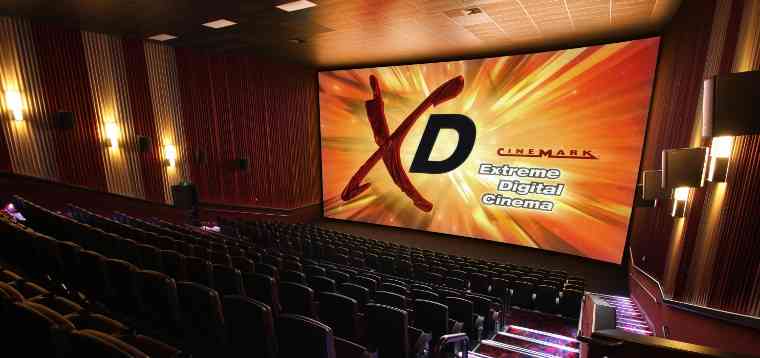 A leading owner of regional malls Rouse Properties, Inc. (NYSE:RSE) has announced that it has entered into a lease agreement with Cinemark Holdings, Inc. (NYSE:CNK), one of the world's top motion picture exhibitors.
The agreement is to open a 12-screen, all-digital theatre featuring Cinemark's NextGen cinema design concept and XD auditorium at Southland Center, a leading shopping center serving Southern Wayne County, Michigan.
The approximately 50,000 square foot theatre equipped with fully reclining, leather loungers is expected to open in fall 2015.
[ Also Read: IMAX to Roll Out Laser Projection System in Moscow ]
"Cinemark's state-of-the art entertainment complex with XD auditorium will truly revolutionize the movie-going experience for consumers in Southern Wayne County," said Andrew Silberfein, president and CEO of Rouse Properties.
The new NextGen theatre will offer the latest in-theatre technology and customer-preferred amenities. The location at Southland Center will also feature an XD auditorium, Cinemark's premier large screen concept that offers the ultimate viewing experience with an oversize, wall-to-wall and ceiling-to-floor screen.
It also includes a custom JBL sound system featuring crisp, clear digital sound and the brightest digital images in 2D and RealD 3D pictures.
Cinemark is a leading domestic and international motion picture exhibitor, operating 486 theatres with 5,595 screens in 40 U.S. states, Brazil, Argentina and 11 other Latin American countries as of March 31, 2014.