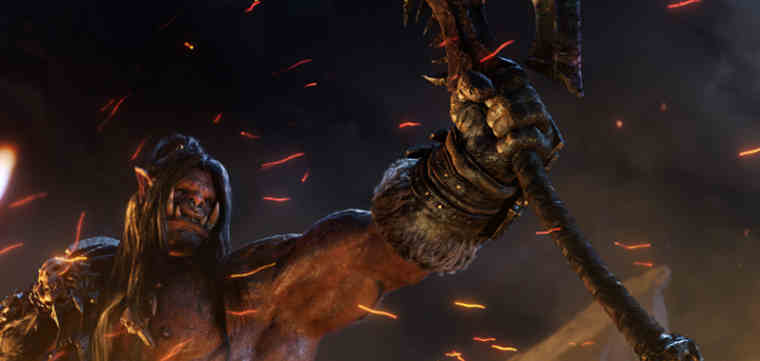 Beyond the Dark Portal, the clash of iron echoes as two worlds brace for war. At a live event in Los Angeles and simulcast at the gamescom trade fair and around the world, Blizzard Entertainment announced that Warlords of Draenor.
It is the fifth expansion to its massively multiplayer online role-playing game (MMORPG) World of Warcraft and will be unleashed on November 13, 2014. On that day, players worldwide will begin their march into the perilous wilds of Draenor to face the fury of Grommash Hellscream's merciless Iron Horde.
Blizzard also unveiled the opening cinematic for the expansion, which depicts a pivotal moment in Warcraft history and sets the stage for the coming war.
In addition, the company premiered the first episode of Lords of War, a new animated lore miniseries that introduces players to characters central to the expansion's story — starting with the twisted tale of Kargath Bladefist, legendary leader of the Shattered Hand orc clan.
"Players will encounter an epic cast of legendary characters and a huge amount of content to explore in Warlords of Draenor," said Mike Morhaime, CEO and cofounder of Blizzard Entertainment. "The countdown to the arrival of one of the greatest threats in Warcraft history has begun. We can't wait to send everyone through the Dark Portal this November."
Warlords of Draenor is available for pre-purchase now at the website. Those who pre-purchase either the digital Standard Edition (SRP: $49.99) or Digital Deluxe Edition (SRP: $69.99) will be able to boost one character to level 90, allowing them to experience the latest World of Warcraft content alongside their friends.
Blizzard Entertainment, Inc., a division of Activision Blizzard (NASDAQ: ATVI), is a premier developer and publisher of entertainment software.