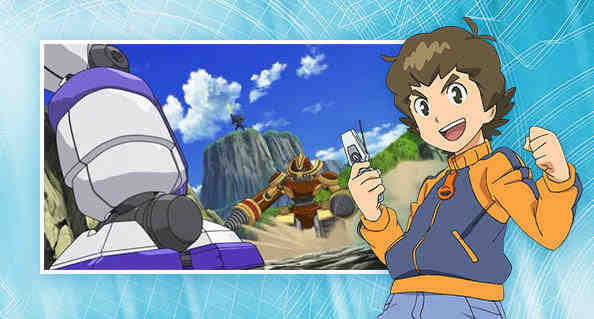 Little Battlers eXperience (LBX) – original concept created by LEVEL-5, Inc., based on Japanese animated franchise — will debut in the U.S. on Nicktoons Sunday, August 24, at 10:00 a.m. ET. It was announced by Yuma Sakata, president and CEO, Dentsu Entertainment USA, Inc.
This new 26-episode animated series is being produced by Dentsu in association with Rollman Entertainment, Inc. President and CEO Eric S. Rollman is producer, and a two-time Emmy nominee well known for his television work on Spider-Man, X-Men, Iron Man, Digimon, and NFL Rush Zone.
LBX follows the adventures of miniature customizable robots and the kids who interact with them. Van, the main protagonist, competes in an ongoing series of LBX robot battles to stop villains, and to save his kidnapped father.
Each miniature robot is customized and programmed by its teen owner, and battles are based on their commands. Though the robots are tiny, they fight with the energy and ability of mega-machines, leading to epic battles with high stakes.
Dentsu Entertainment USA, Inc. was formed in 2010 as a wholly owned subsidiary of Dentsu Inc., which is a leading advertising agency brand and a leading producer of Japanese animation.
Photo courtesy: Dentsu