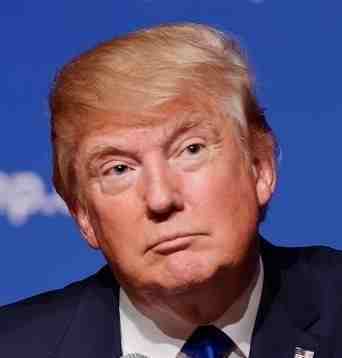 A cornerstone of Donald Trump's presidential campaign is opposition to foreign labor entering the U.S. workplace.
In addition to calling for a new wall along the border with Mexico, Trump has urged tougher rules for the H-1B visa program that is chiefly used to bring highly skilled engineers, scientists and other professionals into the country.
Meanwhile, according to the National Press Club, Trump Talent Management, a modeling agency started by Donald Trump in 1999, is being sued by Jamaican fashion model Alexis Palmer for paying her $3,880.75 during a three-year period rather than a promised $75,000 per year. Trump's firm had sponsored Palmer, the recipient of an H-1B visa.
[ Donald Trump Is a Wannabe Tyrant: Elizabeth Warren ]
The Palmer lawsuit and the H-1B issue will be explored at a National Press Club Newsmaker on Fri, April 8 at 10 a.m., in the club's Zenger Room.
Speaking at the news conference will be Naresh M. Gehi Esq., a New York-based immigration / labor lawyer and attorney for Alexis Palmer.
Mr. Gehi will discuss Ms. Palmer's claims, his experiences with foreign workers who have entered the country under H-1B visas, the benefits of the program and possible reform to further ensure worker's rights are protected.
[ Hillary, Trump May Win Presidential Nominations ]
Dr. Ron Hira, Associate Professor of Political Science at Howard University and a national expert on immigration and employment policy, will also be among the speakers.
In a March GOP debate held in Miami, Trump said that the H-1B program is "very, very bad for workers." He also has acknowledged using the program in his own businesses. "I know the H-1B very well, it's something that I frankly use."
According to the National Press Club, Trump also has employed foreign guest workers through the controversial H-2B program at his Florida estate and at other properties.
Photo courtesy: Wikipedia