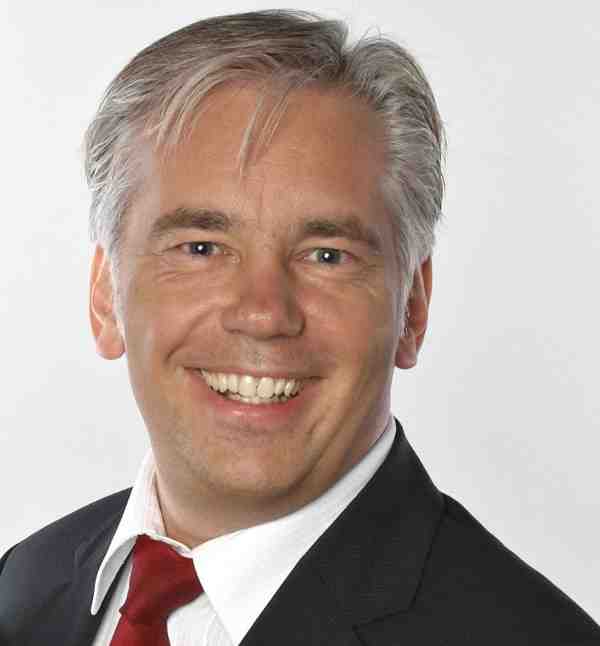 Today, consumers in the world entertainment markets are more confused than enthused about the 3D content being delivered to them because they're not able to experience the utility of 3D.
Marketers, on the other hand, are hell-bent to peddle their 3D hardware and software offerings just to create new revenue streams for them in the cut-throat entertainment markets.
Is 3D market for real or is it headed for the graveyard of those tech promises that couldn't live up to their hype? To understand the 3D market trends, RMN Stars invited Ingo Nadler, president and co-founder of 3doo, which is a global 3D marketplace and Video on Demand (VoD) platform.
In an exclusive interview with Rakesh Raman, the managing editor of RMN Stars, Nadler explains the idea behind the 3doo service and his views on the emerging 3D market.
Here's the interview:
1. Is the demand for 3D content for real or is it the hype being built by the vendors around 3D products and services including content?
We see a strong real demand for 3D content worldwide, especially in Asia and Europe. Since launching the 3doo Player App, we have had more than half a million households viewing more than 4 million 3D videos, and we have yet to spend a dollar on marketing. That's all based on consumer interest and word of mouth.
2. Which factors are driving the 3D content market?
The 3D content market is still primarily focused on movie theaters, where 3D movies outpace conventional 2D movies at the box office. According to the International 3D & Advanced Imaging Society, 12 of the top 16 all time worldwide box office champion movies are 3D. I believe major Hollywood studios will be encouraged to continue producing 3D content.
We believe that would also be highly profitable in Bollywood theatrical releases. As for post-theatrical release, right now only Blu-ray 3D plays a significant role, but steep prices will prevent that sector from becoming a major financial success.
Now, for the first time, the convenient and intuitive 3doo Player App makes 3D content accessible, easily and inexpensively, for owners of Samsung, LG and Panasonic 3D televisions.
3. Is it right to say that 3D content suppliers like 3doo are targeting only those consumers who have 3D frontend systems like TVs or consoles?
3doo does not supply content. It is the distribution platform that content providers can use to deliver their content to 3D TV owners worldwide. But in order to properly and fully perceive the spectacular sensation of depth that 3D offers, people must first obtain a 3D capable viewing device, such as a 3D TV or one of the few available mobile devices.
3doo enables these TV and device owners to directly access a growing library of high-quality 3D videos and films across a range of subjects.
4. Are there any health concerns about 3D content consumption on 3D systems?
The consensus is that a controlled and limited consumption of 3D content does not have negative health side effects. Recall that our natural vision is in 3D. Individuals with healthy vision should experience no side effects with 3D exposure.
Some people with prior vision disorders may experience discomfort, and we would respect the decision of those individuals to not purchase 3D TVs or view 3D programming.
5. How does 3doo platform work and what is your business model?
3doo is the revolutionary 3D film and video distribution marketplace, currently featured on 100 million 3D Smart TVs worldwide. 3doo is transforming the distribution of 3D media content, enabling content producers and distributors to market and profitably monetize their 3D content and generate significant new revenue streams in favor of the content producer or rights owner on a global scale, for the first time ever.
The 3doo marketplace, much like the Apple App Store, operates on a revenue share model for Video on Demand (VoD) content in significant favor of the producer.
6. What are 3doo's incentives for content publishers so they should embrace the 3doo platform?
3doo is a non-exclusive distribution platform, and we do not license 3D films and videos. Content publishers license their own content using the 3doo platform. Content publishers are always in control of their content, through their own accounts, and they determine the price and countries in which to distribute.
3doo also offers built-in promotion and advertising capabilities to better serve the publisher's content, and the net revenue share for paid VoD content works greatly in the publisher's favor – with no hidden fees or additional costs besides HD streaming, payment transaction costs, and local, VAT or other taxes.
In addition, we offer 3D content providers the opportunity to promote theatrical or Blu-ray 3D releases with free-to-view 3D trailers. There is no other media platform for content publishers, from major studios to independent artists, to directly connect with consumers in nearly every country in the world, marketing and monetizing all forms of high quality 3D content to a potential audience of millions of avid 3D viewers.
Bottom line: 3doo is the easiest marketplace to generate additional revenues from 3D productions.
7. What is 3doo's road map for growth?
As millions more consumers purchase Smart 3D televisions, and as more 3D TV manufacturers enter into agreements with 3doo to provide the Player App pre-installed or ready for download, the global 3D media sector will only mushroom. Within this growing market, 3doo will over time also provide consumers with 3D gaming, social networking, special events, live programming, filmmaking education, and other exciting 3D content on a truly global scale.
8. What is the future of 3D market? Will 3D cannibalize 2D completely?
3D is not just a successor to 2D, but rather an art form in its own right. Much as black & white photography has its own beauty and fascination, regardless of the existence of color imaging, such is the case with 3D.
Story-telling, a human activity that predates civilization, is now ever more powerful in the hands of a skilled 3D director, to more effectively draw in the audience deeper into the action or closer to the protagonists.
It is an art form that works well in many films, but not all. In the future, 3doo and the entertainment industry will certainly look into even more immersive ways of story-telling, to include many forms of ultra HD media now in the infancy stage.
---
Ingo Nadler (pictured above) is the President and Co-Founder of New York-based 3doo, Inc., USA. He specializes in 3D stereoscopic engineering and Hollywood-standard 3D film production and acquisition. He led the development and marketing of ELSA AG's "3D Revelator" consumer shutter glasses, and oversaw international and subsidiary collaboration, game developer relationship management, and trade show planning.
Nadler was the founder and Managing Director of more3D, a company specializing in real time 3D generation, playback, film production and software conversion for glasses-free displays. He founded the "Invazion" 3D short film challenge with a jury from leading Hollywood film studios.
A member of the Board of Governors of the International 3D and Advanced Imaging Society, Nadler holds a degree in Technical Computer Engineering from Duale Hochschule Baden-Württemberg Mannheim and is based in Cologne, Germany.
---