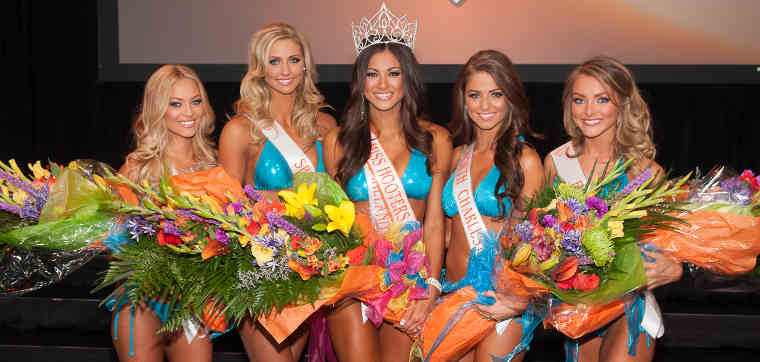 Hooters announced Wednesday Florida-native Janet Layug as Miss Hooters International 2014. Layug was crowned during the 18th annual Hooters International Swimsuit Pageant held in Las Vegas last week.
A 25-year-old native of Lakeland, Florida, and University of Florida graduate, Layug has worked with the Hooters brand for seven years, most recently at her hometown store, Hooters of North Lakeland, Florida.
Layug finished third runner up in the 2013 Hooters International Swimsuit Pageant and is thrilled to be this year's winner.
[ Also Read: Nia Sanchez is Crowned Miss USA 2014 ]
"After competing alongside so many beautiful, charismatic and talented women, earning the 2014 Miss Hooters International crown is an absolute honor," said Layug. "It's unreal. I feel like I'm in a dream right now and don't want to wake up."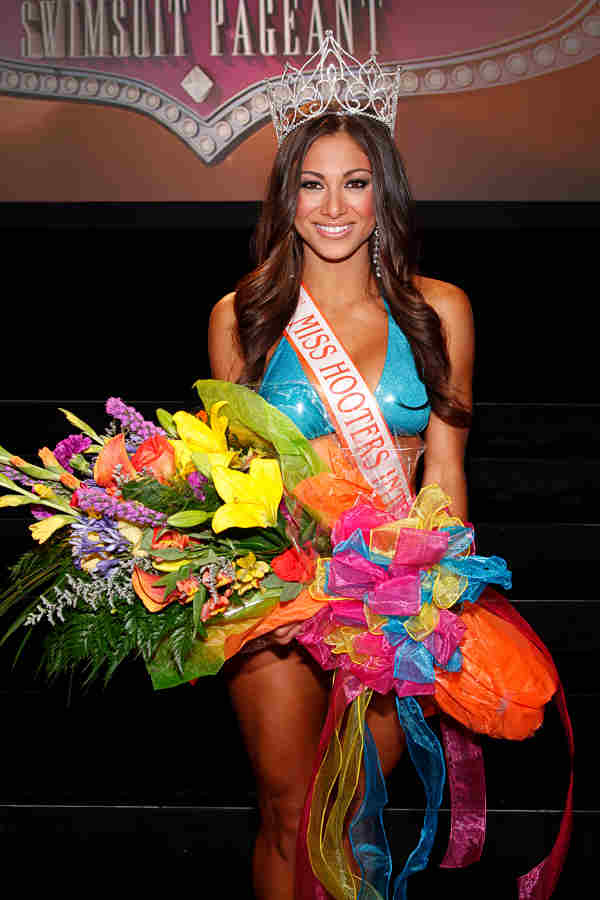 As Miss Hooters International, Layug won $30,000 cash and will serve as a spokesperson for the Hooters brand. In addition to being featured in Hooters Magazine and Hooters Calendar, she will also have the opportunity to host events, appear in national television commercials and support other Hooters marketing initiatives.
[ Also Read: Robyn Lawley Features in Curvy Swimsuit Calendar ]
The pageant contestants were selected from more than 18,000 Hooters Girls who presently work in one of the more than 400 Hooters locations worldwide. They each competed in local and regional swimsuit contests for one of the 100 coveted spots in the 18th annual Hooters International Swimsuit Pageant.
Hooters of America, LLC is the franchisor and operator of more than 412 Hooters locations in 44 states and 27 foreign countries.