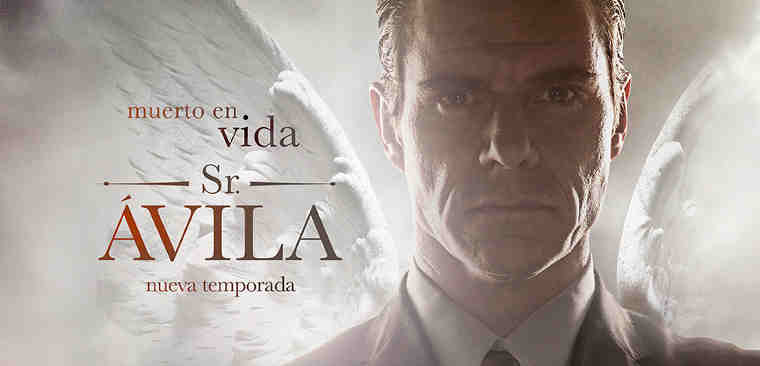 HBO Latino will premiere the third season of the series, Sr. Ávila, on Sunday, July 24 at 9 PM, with a real-time digital premiere on HBO NOW, HBO GO and HBO On Demand. The series will be aired on Mondays at 10 PM ET starting on July 25 on HBO Latino.
The dramatic series, starring Tony Dalton, tells the story of the hit man Ávila and the double life he leads to deal with his personal demons. You can catch up on all seasons of Sr. Ávila on all HBO digital platforms.
Season 3 consists of 10 episodes of one hour each and will return with Ávila's career on the rise as he takes on a new role as Lord of Lords, after getting rid of his predecessor—the priest who was his guide and confidant for years.
Also Read:
[ Narendra Modi Stars in New BJP Thriller Modi Sarkaar ]
[ आप का नया टी. वी. शो – केजरीवाल के कारनामे ]
When Dr. Duarte, father of the previously murdered Detective Duarte, reaches out to Ávila demanding to collaborate with him in the hopes of finding answers regarding the death of his daughter, a series of events will reveal a new plot of crime and corruption that involves undercover members of the government and the police.
Soon, Sr. Ávila will realize that keeping his new job is going to be more challenging than the road that brought him there.
Those close to Ávila will also have to deal with new characters this season. Iván, both his advisor and right-hand man, will now have to compete over Ávila's attention with Linares, former advisor to the Lord of Lords who now must serve Ávila.
Ana, still an employee at the funeral home and accomplice to the business with Iván and Ávila, will confront her mom, Arcelia, and the secrets they keep regarding their past.
As for Detective Sánchez, still recovering from the murder of his colleague, he is due to return to work with a new partner, the Vulture, with whom he shares more than likes and dislikes.
HBO Latino is a dedicated Spanish-language channel that delivers programming to the U.S. Latino market.
Photo / Video courtesy: HBO Latino