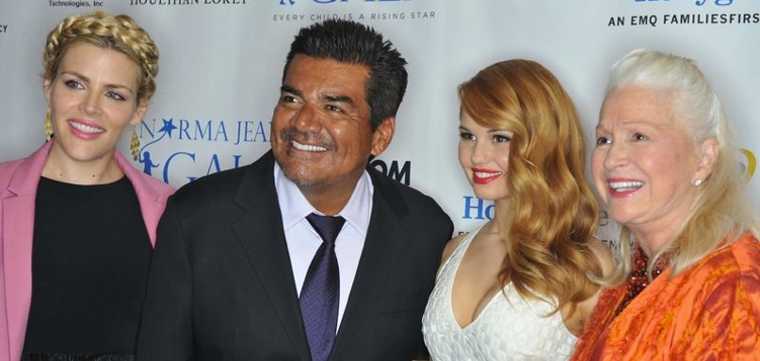 Celebrities and Hollywood insiders gathered Tuesday at the Paley Media Center in Beverly Hills to support the children in crisis and their families served by Hollygrove, a nonprofit agency.
Together, they raised more than $200,000 to help local youth overcome trauma and succeed in school.
The "Norma Jean Gala", named for the agency's most famous former resident, Marilyn Monroe, was hosted by Busy Philipps, George Lopez, Debby Ryan and Diane Ladd. Busy Philipps served as the night's Master of Ceremonies.
Additional celebrities in attendance included Tia Mowry, Dolvett Quince, Lisa Vidal, and Lori Laughlin. Ruby Stewart, daughter of Rod Stewart and Kelly Emberg, performed several songs with help from children in the Hollygrove choir.
Hollygrove helps children recover from trauma, abuse and addiction, and ensures that families thrive. The "Norma Jean Gala," the agency's signature fundraising event, featured an exhibit of the creative work done by children in Hollygrove's "Endless Summer" after school program.
This year, renowned artists, Rena Small, Zhenya Gershman and Hieronymus collaborated with the children on pastels, mixed media and photography that were auctioned during the event.
Guests met young artists and experienced first-hand the therapeutic benefits of art. The exhibit was made possible by the Max Factor Foundation.