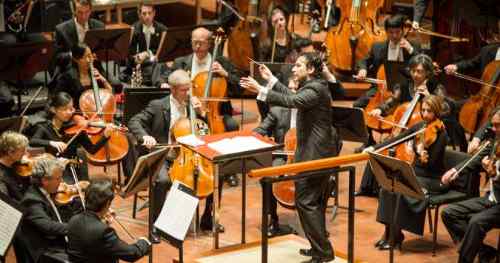 The Houston Symphony Society, along with its musicians, announced today that they have reached a four-year labor agreement significantly ahead of schedule.
The new agreement will continue a series of musician salary increases intended to retain and attract the finest orchestra musicians possible. It also aims to create new opportunities for expanded community / educational activities and revenue-generating concerts while maintaining a sustainable financial position.
Under the terms of the next contract, Houston Symphony minimum musician salary will increase an average of 2.85% annually to $97,240 during the 2017-18 season from its current level of $86,840.
The existing contract is set to expire on October 4. Following a three-month period of negotiations, the new contract was ratified today by the musicians of the Houston Symphony, members of Houston Professional Musicians Association, Local Union No. 65-699 of the American Federation of Musicians, and by the Governing Directors of the Houston Symphony Society's Board of Trustees on April 15. The new agreement will begin October 5, 2014, and expire on October 6, 2018.
"The terms will enable us to grow artistically, expand our engagement with Houston's growing and diverse population and maintain a sustainable balanced budget," says executive director / CEO Mark C. Hanson.
During the current 2013-14 Season, the Houston Symphony celebrates its 100th year as one of America's leading orchestras with a full complement of concert, community, education, touring and recording activities.