While indie films don't have any place in the modern entertainment markets, a few such films appear in some film festivals or on crowdfunding sites and disappear as fast as they appear.
By Rakesh Raman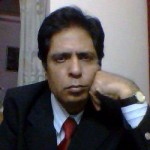 Today, the number of independent (indie) filmmakers is growing faster than the growth of rainy season mushrooms. In all probability, the number of such filmmakers is greater than the number of crows in any city of the world.
Although they are producing or trying to produce a plethora of films, most of them are hardly professional in their approach and they are totally clueless about the constantly evolving film-based entertainment ecosystem in the world.
Currently, an estimated 6,000 feature films – from big and small production houses – are released every year in the world for theatrical display. That means, roughly 20 films are released every day. But only a single-digit number of films make their commercial impact on the global audiences.
And only a couple of them – which are produced with a budget of over $200 million can hope to reach a $1 billion mark in global box office revenues.
[ Also Read: How Oscars Are Losing Their Sheen ]
Obviously, indie films don't have any place in the modern entertainment markets. A few such films appear in some film festivals or on crowdfunding sites and disappear as fast as they appear. However, these films which are mostly made with shoestring budgets can hope to create a niche for themselves in the film markets.
How? Here are these 10 steps that indie filmmakers can follow. Although it's not any 10-point formula to achieve success, it will certainly force the filmmakers to follow a professional approach, increasing their probability of success.
These steps are largely about fiction-based feature films. However, you also can adopt them for other film formats.
1. Subject
Choose an intense subject that should be able to create a larger perspective in your film on a wide canvass. In other words, avoid any subject that deals with family affairs which begin and end in a room. Also avoid comedy films in the beginning because moviegoers get entertained only by established comedians. It will be almost impossible to create comedy sequences with new faces.
2. Story
Story is the most important component of a film. Your story should be complete in all respects to engage an audience as large as possible. That means, avoid any local, niche subjects. Plus, each and every word of your story should be documented on paper before you decide to take it to production. Never discuss the story in a living room or a coffee house to make a film on it. It will simply flop.
3. Screenplay
A professionally developed screenplay will help you save enormous production costs and achieve content quality for your films. Circulate the screenplay among the actors beforehand so that they could come prepared on the set instead of doing an ad hoc work.
4. Paper Trailer
This is a new concept that I am suggesting. Instead of creating promo films or teaser trailers for your film, you should create about 10 minutes of your film demonstrating different sequences in the form of illustrations – like a comic book. This exercise will be quite economical and help you create initial buzz about your film and excite the potential investors. The paper trailer will become a part of your marketing kit.
[ Also Read: Why Bollywood Always Makes Bad Films ]
5. Cast & Crew
You should preferably select only those people for your project who are convinced with your project plan and ready to work on pro bono basis – without taking immediate money. You can, however, fix their sweat equity based on their expertise and role in the project. If your intake and profit distribution model is good, it should not be very difficult to get young and aspiring people who will work without any regular compensation.
6. Marketing
Professional marketing of your project is inevitable especially when you are operating in a cutthroat marketplace of films. Your complete marketing will depend on your marketing content and communications. Don't deliver even a single word about your project if it's not part of your planned marketing literature. Position yourself as a filmmaking organization instead of a one-off indie filmmaker.
7. Web Marketing
Ideally, you should have multimedia marketing content for your films. However, to conserve costs, you can begin with just a professional website (using the latest web technology) replete with text and images. But for heaven's sake never launch your film project if its website on an exclusive domain is not ready. And make sure that the website is regularly updated with fresh content. Marketing is only about content.
8. Social Media Marketing
Most indie filmmakers believe that social media is a kind of ultimate tool to promote their films. They don't understand even a bit of social media business and keep sending requests to others for joining their social media pages. They don't understand that social media is not about the number of Facebook fans or Twitter followers.
Rather, social media promotion is totally based on your marketing messaging skills and consumer engagement. If you are interested in just increasing the number of your Facebook likes of Twitter followers, you can buy them cheaply from the web. And don't even mention about your social media pages if they have just a few hundred or a few thousand fans and followers. This will create a bad impression about you and your film.
9. Funds
Most indie filmmakers think that raising funds for their films is the most difficult part of the project. But it's not. The trouble with them is they never operate in a professional manner; so there would always be a problem of funds. If you have a team with diverse skills, it should be much easier to raise funds.
But never go to crowdfunding platforms such as Kickstarter or Indiegogo, as they will create a bad impression about your project when you demand, say $100,000, and raise only a fraction of it even when your campaign is near its end.
Only a handful of projects – that have all their marketing processes in place and have initial equity from their promoters – benefit from crowdfunding. So, don't consider crowdfunding as your first and the main fund raising channel.
10. Blueprint
Covering each and every aspect of your project on paper, you should make an end-to-end blueprint with responsibilities defined for each team member. If your project is running smoothly on the drawing board, there is a greater likelihood it will run successfully in the field too.
Now you can follow these steps with utmost dedication with the hope that you will be able to soon create an exclusive niche for your production venture in the fast-paced film world. And that's what you want.
By Rakesh Raman, the managing editor of RMN Company