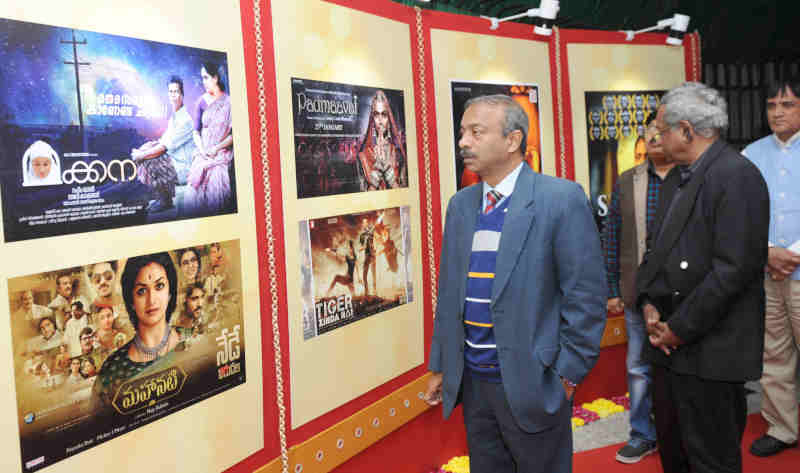 Indian Panorama Film Festival, being organized by Directorate of Film Festivals, Ministry of I&B, was inaugurated Friday by Secretary, Ministry of I&B, Amit Khare, in the presence of Shaji N Karun,the director of the opening feature film 'Olu', at Siri Fort Auditorium II, New Delhi.
Shaji N Karun emphasized the importance of organizing Indian Panorama Film Festival and said that he learnt the craft of film-making by watching movies at such Festivals.
The 10-day Festival will take place till 13th January, 2019, during which 26 Feature Films and 21 Non-Feature Films will be screened.
[ Air Pollution May Cause Mass Exodus from Delhi ]
The entry for the Festival has been kept free of charge. Seating will take place on first-come-first-served basis.
Photo courtesy: Press Information Bureau