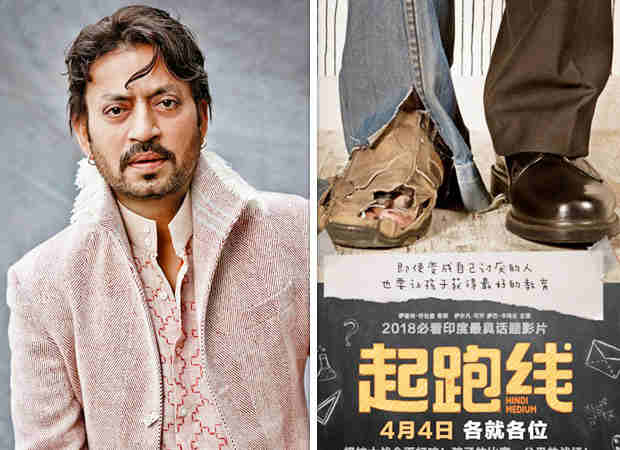 Hindi Medium, an Indian comedy-drama film, which was released by T-Series and Maddock Films last year, is set to release in China on 4th April, 2018.
Produced by Dinesh Vijan and Bhushan Kumar, directed by Saket Chaudhary, the Irrfan Khan and Sabah Qamar starrer had collected ₹ 2.81 crore on its opening day and it had become the highest solo opener of Irrfan Khan.
According to T-Series, the Chinese authorities have selected a teaser poster that had been designed by publicity designer, Rahul Nanda.
[ Also Read: Aamir Khan's Role Brings Dirty Hindu-Muslim Politics to Bollywood ]
Producer Bhushan Kumar says, "There's a unique twist in this tale. Hindi Medium is content driven and even though Irrfan is an internationally recognised talent, the Chinese distribution body opted for our teaser concept which shows the feet of a man, one representing poverty and the other representing material wealth."
According to T-Series, the poster reflects the disparities in society and as the film Hindi Medium does, the image holds a mirror to our society where the ability to speak fluent English is ignorantly considered a yardstick to measure sophistication and elitism.
Photo / Video courtesy: T-Series