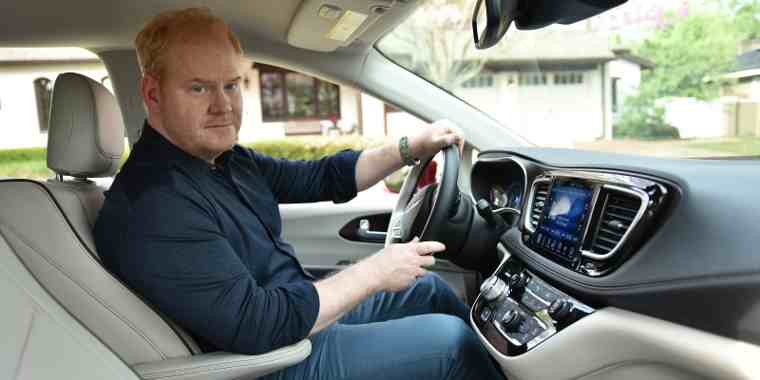 In the digital media universe where brands can woo the buyers with more engaging video content such as short films and infomercials, the typical 30-second ad spots have lost their relevance.
These traditional TVCs are mostly confusing and end before you blink. Obviously, they fail to deliver the right brand message in the market. Marketers and ad agencies need to evolve with the evolving market paradigm.
---
The Chrysler brand debuted Friday its new "Dad Brand" advertising campaign for the 2017 Chrysler Pacifica.
It features actor / comedian / writer / producer Jim Gaffigan, a Grammy-nominated comedian. The multiplatform campaign highlights the real-life dad of five, leveraging various Chrysler Pacifica features to improve his "Dad Brand" in a comedic, tongue-in-cheek fashion.
The campaign provides a twist on the standard brand spokesperson campaign, showing Jim Gaffigan playful with his image, acknowledging the ways the vehicle itself is helping him with the upkeep of his "Dad Brand."
[ Jason Statham Stars in New LG TV Commercial ]
The campaign includes appearances by Gaffigan's wife Jeannie and children Marre, Jack, Katie, Mike and Patrick.
Additional spots will begin airing across television and digital / online throughout the coming weeks and months across national broadcast including primetime.
Season 2 of "The Jim Gaffigan Show" debuts on TV Land this summer.