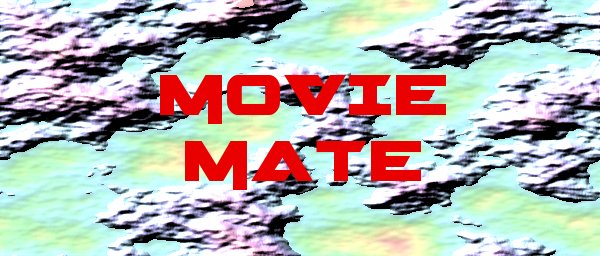 You'd agree that in today's globalized world, filmmaking is not a viable business if your films are targeting only the niche markets.
Whether you are an indie filmmaker trying to raise funds from the crowdfunding sites to make your film, a local film production company trying to expand your reach in a particular country, or a top Hollywood studio targeting billions of dollars in the first few weeks of your release, you can't ignore the power of global marketing driven by today's digital technologies.
Web and mobile Web are the only two digital channels that give you extensive reach to spread the word about your film projects just in seconds among the masses in all parts of the world. This kind of reach is impossible with traditional channels like TV, magazines, newspapers, and billboards.
However, it's not easy to leverage the Web for your promotional needs. You need the right vehicle on the Web that could take your film promotional messages to the right people, at the right time, using the right marketing and communication skills.
Here comes RMN Stars, a dedicated global entertainment Web property of RMN Company, to satisfy all your film promotion needs covering different territories of the world.
RMN Stars has created a special packaged service – Movie Mate – to help you achieve worldwide promotion of your movies.
Movie Mate Features
A combination of marketing content and communications for your film projects.
Promotion with editorial content as opposed to mere advertisements. Editorial content has much more marketing impact than ads.
[ Important Note: Conventional marketing companies do not have editorial strength that RMN Stars enjoys, as it's a pure editorial content site. ]
Collaborative effort between RMN Stars and the film production company.
RMN Stars is a mobile-optimized site; so your content will be accessible on computers as well as mobile phones and tablets.
Movie Mate Components (Basic Package)
One article on RMN Stars before the release of the film
One article just after the release of the film
Three interviews with the director / cast / crew of the film
[ A separate Web page will be created for the film on RMN Stars. This page will serve as the information hub linking the other Web pages of the film on the RMN Stars site and the film site (if the film site has been created). ]
An ad banner on the homepage of RMN Stars linking to the above-stated main landing page of the film where all related information will be available with individual links.
Multi-site promotion with ad banners on the homepages of other news sites (Raman Media Network, RMN Digital, and RMN Kids) of RMN Company to attract more Web traffic.
[ According to Webstat, the number of combined pageviews per month (June 2014) on our news sites is nearly 1.5 million (1,500,000) – and it's growing. ]
Hyperlinks to the main landing page of the film through 10 other relevant editorial articles that RMN Stars will publish.
Social media messaging to attract more traffic to the main landing page of the film.
[ Each article can be embedded with pictures, posters, trailers, etc. of the film keeping in view the editorial norms. Raw content (text, pictures, video, etc.) will be supplied by the customer company while RMN Stars will edit the text content if required. ]
Movie Mate Duration
The promotion as described above will run for a period of one month.
Movie Mate Costs
The cost for the Basic Package as described above in the Movie Mate Components section will be US$ 3,000 (three thousand USD) or equivalent for one month of contract – plus out-of-pocket charges (if any).
Depending on their requirement, customer companies can expand the scope of the contract on mutually agreed terms which will be discussed separately.
You may please contact us with an e-mail message stating your requirement.
Thank You
RMN Company