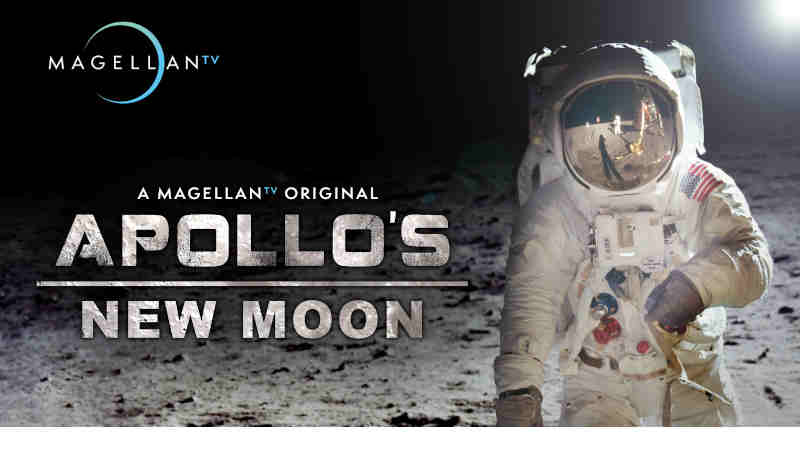 The classic NASA film footage from the famed Apollo missions has undergone a transformative restoration, made possible by the latest advances in artificial intelligence (AI).
The resulting images are part of a major new documentary film project titled "Apollo's New Moon," produced by online streaming service MagellanTV: The Age of Apollo.
The film, to be released in 4K Ultra-HD later this month, transports viewers onto lunar landscapes to show how the Apollo missions revolutionized scientists' understanding of how the solar system was built.
It's based on an intensive effort by filmmakers to enhance NASA film footage and photographs using new generation image processing software. The technology algorithms removed grain and enhanced detail, helping viewers imagine what it was like to step onto the lunar soil and ramble across the alien landscapes.
On the 50th anniversary of the launch of Apollo 11, according to MagellanTV co-founder Thomas Lucas, "Our goal is to reveal how the 12 moon-walking astronauts transformed not only our national identity, but our understanding of Earth, our solar system, and our place in the universe."