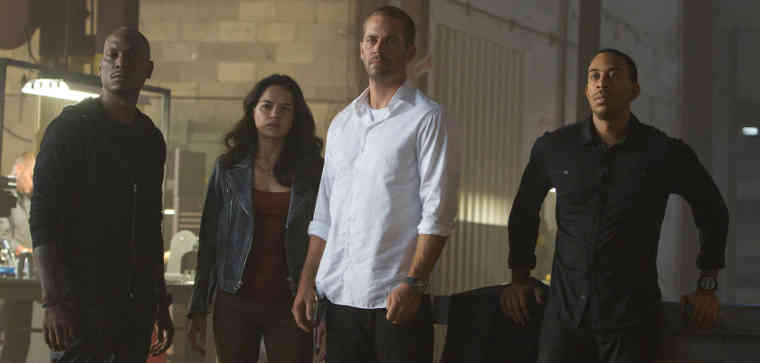 Fast & Furious 7 will mark the final film appearance of Paul Walker, who died on November 30, 2013 when the filming was underway.
Filming was delayed after Walker's death as the script was rewritten. His brothers Caleb and Cody Walker stepped in as stand-ins to complete his remaining scenes.
Furious 7, scheduled for release on April 3, 2015, is the sequel to the 2013 film Fast & Furious 6 and the seventh installment in the Fast & Furious film series.
Written by Chris Morgan and directed by James Wan, it stars Vin Diesel, Paul Walker, Dwayne Johnson, Michelle Rodriguez, Jordana Brewster, Tyrese Gibson, Ludacris, Lucas Black and Jason Statham.
Furious 7 is made with an estimated budget of $250 million.
Photo / Video courtesy: Universal Pictures