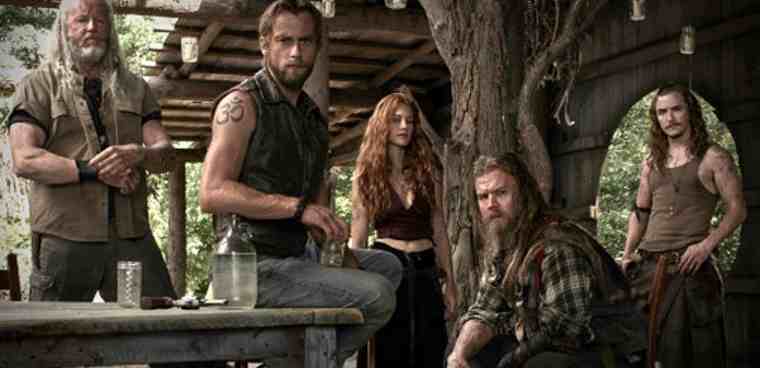 Celebrating the start of production on season two of WGN America's hit original series, "Outsiders," Pittsburgh Mayor William Peduto is set to declare Wednesday, May 18 "Outsiders Day," with a proclamation ceremony at City Hall.
Produced by Sony Pictures Television and Tribune Studios, "Outsiders" star David Morse will throw out the ceremonial first pitch at the Pittsburgh Pirates game on Tuesday, May 24 at PNC Park.
Production on the 13-episode, hour-long series will commence in and around Pittsburgh, where 530 local crew and primary cast and 1,980 local extras and stand-ins were hired during the filming of the series' first season.
Cast returning for the second season include David Morse ("Treme," "Hurt Locker"), Thomas M. Wright ("The Bridge," "Top of the Lake"), Ryan Hurst ("Sons of Anarchy," "Bates Motel"), Joe Anderson ("The Divide," "Across the Universe"), Gillian Alexy ("The Americans," "Damages"), Kyle Gallner ("American Sniper," "Veronica Mars"), and Christina Jackson ("Boardwalk Empire," "Deception"). Additional cast to be announced.
"Outsiders" is created and written by award-winning playwright Peter Mattei, who executives produces alongside Fedora Entertainment's Emmy Award-winner Peter Tolan ("Rescue Me," "Analyze This"), Touchy Feely Films' Emmy Award-winner Paul Giamatti ("John Adams," "Sideways"), Michael Wimer ("2012," "Rake"), and Dan Carey ("All Is Bright").
The second season of "Outsiders" will premiere January 2017 on WGN America.