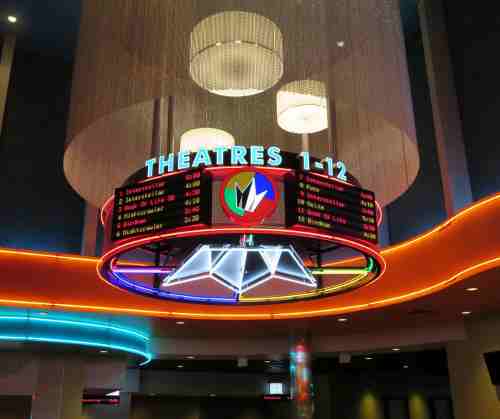 Regal Entertainment Group (NYSE: RGC), a leading motion picture exhibitor owning and operating a theatre circuit in the United States, is celebrating the grand opening of Carlsbad 12 north of San Diego, California.
Activities include preview events Sunday, December 7 through Tuesday, December 9 with $3 movies, popcorn and soft drinks to benefit local charities.
The official grand opening will be Thursday, December 11 with first-run feature films including Exodus: Gods and Kings.
Moviegoers who belong to the Regal Crown Club will also enjoy free popcorn and soft drinks with each paid admission Thursday, December 11, through Wednesday, December 17.
"Regal Carlsbad 12 is truly a state-of-the-art entertainment destination with a pristine presentation and featuring the Regal luxury experience with oversize recliners," says Rachel Lueras, marketing manager for Regal Entertainment Group. "We are proud to be a part of the exciting new plan for an open-air shopping center in Carlsbad and we invite moviegoers to stretch out, relax and recline while watching a movie at this new luxury theatre."
At Carlsbad 12, guests will enjoy a new theatre featuring Regal King Size Recliners. Each recliner has an electric control for multiple positions and features padded footrests.