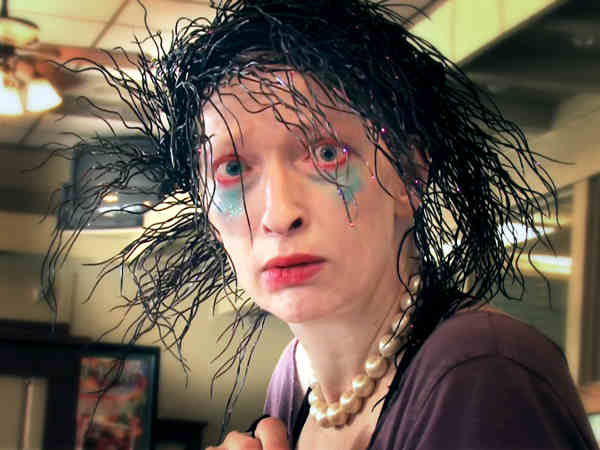 Artist Mollie Kellogg's short film, Nobody Loves Fat G, featuring her Incognito Witch character, has been selected from nearly 400 entries as one of the short films in the 2014 Women's International Film Festival (WIFF).
Nobody Loves Fat G screens on March 28 at 9pm at the James L. Knight International Center, located at 400 Southeast 2nd Avenue in Miami, Florida.
The film—which has screened at festivals in New York City, San Diego, Minnesota, Jakarta, Indonesia, and a touring youth program in Mumbai, India—finds G the Incognito Witch bombarded by infomercial advertising promising happiness, acceptance and love.
[ Also Read: International Short Film Contest: My Røde Reel ]
She begins a trial-and-error search for a form of fitness that she hopes will bring these rewards.
The 10-minute film, written and directed by Kellogg, was inspired by Kellogg's draped, figurative paintings celebrating hidden magick. The Incognito Witch Project expanded to video starring Kellogg as G (short for Goddess), the figure in the first painting of the series.
)
"Both on canvas and on video, an Incognito Witch is an inner portrait," Kellogg says.
[ Also Read: Artists to Create Digital Artwork in Fotolia Project ]
The Incognito Witch Project paintings and video are available at www.incognitowitch.com.

WIFF is a cultural event featuring films, visual and performance arts and other artistic expressions by women.
Featuring fashion, music, and more than 50 curated films, the weekend-long Miami, Florida festival and its corresponding conference attracts filmmakers and film lovers from around the globe.