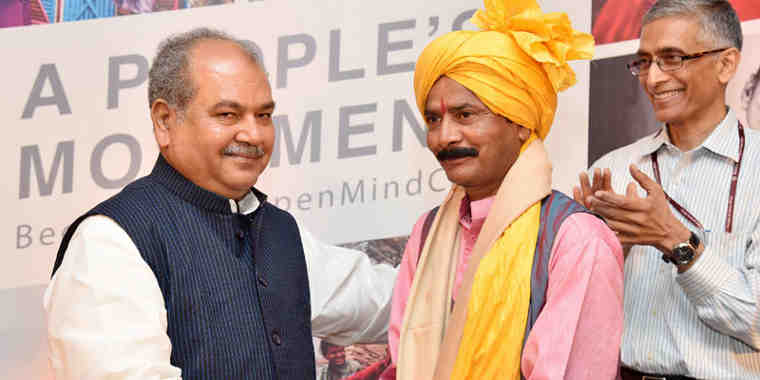 Short Films to Spread the Message of Swachh Bharat
The Ministry of Drinking Water and Sanitation (MDWS), Government of India, launched Thursday a short film series on the Swachh Bharat people's movement titled, 'An Open Mind'.
The initiative is in honour of sanitation champions across the country who are driving positive behaviour change in their communities by helping eliminate open defecation and adopt safe sanitation practices.
The five short films showcase real-life stories of individuals from different walks of life who have made the Swachh Bharat mission their own by adopting innovative ideas to encourage the use of toilets in their communities and adopt safe waste treatment practices.
[ आओ मिल कर करें एक नये और समृद्ध भारत का निर्माण ]
According to the government, these stories are examples of a wider citizens movement across the country to encourage the adoption of safe sanitation practices and realize the dream of an Open Defecation Free India by 2019.
The film series narrate stories about individuals owning the cause of Swachh Bharat, and masses rallying around them and overcoming obstacles in order to incorporate safe sanitation practices in their communities.
It also highlights how children are becoming change agents in society by innovating and adopting new ways of managing waste to showcasing results that are becoming increasingly evident.
The launch films have been created by BBC Media Action and are available online.
Photo courtesy: Press Information Bureau