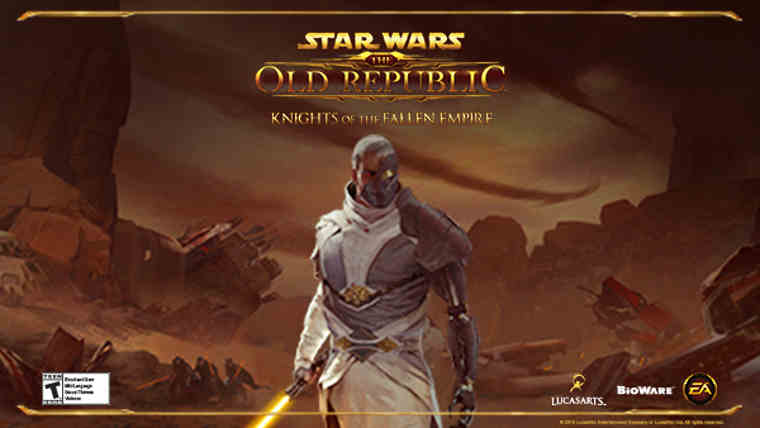 BioWare, an Electronic Arts Inc. (NASDAQ:EA) studio, and Lucasfilm revealed that a brand-new digital expansion, Star Wars: The Old Republic Knights of the Fallen Empire, will be available for download on October 27, 2015.
The largest story-driven expansion to date, Knights of the Fallen Empire marks a renewed focus on cinematic storytelling in Star Wars: The Old Republic by introducing a new personal story arc where player choice will shape the journey.
The expansion puts the player at the center of their own personal saga, playing as the Outlander, a veteran of the Great Galactic War. The player will come face-to-face with a new enemy, the Emperor of the Eternal Empire, only to discover that his dark destiny is tied to their own.
Knights of the Fallen Empire will launch with the first nine chapters of an evolving story, with new chapters releasing regularly to offer new challenges, fresh storylines, and an expanding cast of new characters to meet and join – or betray.
The expansion will also raise the player level cap to 65, and includes a Level 60 character so players can immediately jump into the new story-driven content. The expansion will be available for free to all subscribers of Star Wars: The Old Republic.