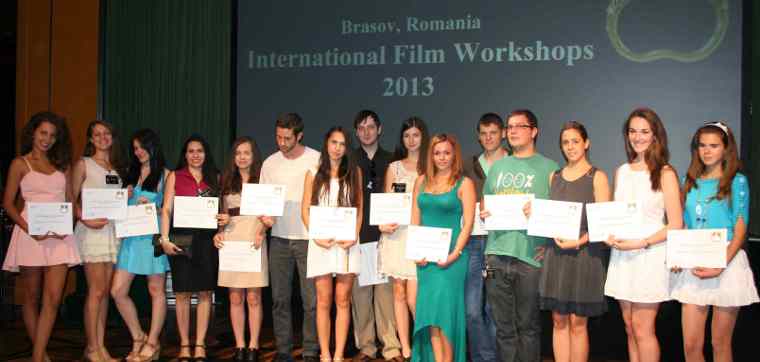 Organized by the Brasov Film Center, the film workshops aim to provide the participants with necessary basic information and preparation to become a film Actor, Director, Producer and Script Writer at international level.
While the workshops program runs for 11 days during September 4 – 14, 2014 in Brasov, Romania, international students can apply. The attendance is gratis, free of charge for all accepted students. And they are taught in the English language. The attendees who complete their courses will receive a Certificate of Attendance.
[ Also Read: Decks Being Cleared to Host Brasov International Film Festival ]
The film workshops program trains the participants in different areas of film making. It is the aim of the Brasov Film Center to provide the attendees, when possible, with paid work on the sets of its film productions after they successfully complete the workshops.
In addition, the attendees can attend the screenings at the Brasov International Film Festival & Market (September 4 – 14, 2014) so that they have the opportunity to meet with local and international film and media executives.
Film director Bruno Pischiutta is the principal conductor of the International Film Workshops. The deadline to apply is June 15. More information is available at the Brasov Film Center website.