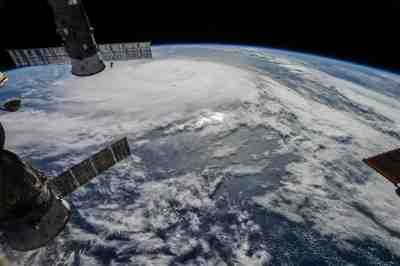 NASA and Houston Cinema Arts Society (HCAS) will offer filmmakers around the world a chance to share their works inspired by — and using — actual NASA imagery through "CineSpace," a new short film competition premiering at the Houston Cinema Arts Festival in November 2015.
Films featuring NASA-captured imagery and video collected throughout the agency's 50-year history will be judged on creativity, innovation and attention to detail – the same hallmarks of spaceflight.
Works submitted to CineSpace will compete for cash prizes and the opportunity to be shown to audiences both on and off Earth.
[ NASA to Open New Digital Art Installation – Solarium ]
The competition is open to all filmmakers, both professional and aspiring. Submissions of all genres, up to 15 minutes running time, will be accepted. Entries must use at least 10 percent publically available NASA imagery.
The submission period opens June 1 and closes July 31. Finalists and winners will be announced at a CineSpace event during the 7th Annual Houston Cinema Arts Festival (Nov. 12-19).
[ How Hyundai Drivers Reached the Moon ]
Entries will be competing for a total of $26,000 in prizes, with cash awards going to the top three submissions and the two films chosen that best depict the themes of "Benefits to Humanity from the International Space Station" and "Spirit of Future Exploration of Space."
You can check out more information on CineSpace, competition guidelines, and the submission process.