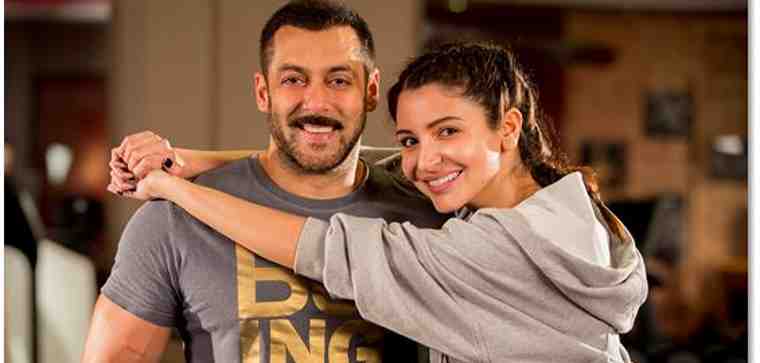 As Bollywood has become a family fiefdom, the sons, daughters, and other relatives of the veteran Bollywood film artists work in new films for peanuts to keep the costs in control.
By Rakesh Raman
It has become a disturbing trend in the film market of India, as film companies tell hugely inflated figures about their box office collections to hoodwink the moviegoers, most of whom are uneducated.
Now an ordinary film company Yash Raj Films in Bollywood – India's Hindi film industry based in Mumbai – claims that its new film Sultan has collected Rs. 345 crore (roughly $51 million USD) at the box office.
As the company has not revealed the method with which it has calculated the revenue and its figures are not audited by an independent agency, all these claims are sheer humbug.
Bad Bollywood Films
Bollywood films are so bad in quality that they cannot perform well at the box office. It is a universally known fact that Bollywood operates at pathetically low performance parameters.
It's an okay business even at a dismal scale for Bollywood film companies most of which are run like roadside shops by a few old actors and their family members.
[ Narendra Modi Stars in New BJP Thriller Modi Sarkaar ]
As Bollywood has become a family fiefdom, the sons, daughters, and other relatives of the veteran Bollywood film artists work in new films for peanuts to keep the costs in control.
That is among the reasons that the old clan doesn't allow independent artists to enter or flourish in Bollywood. As a result, the Bollywood films are so bad in quality that they run just for a few days at local theaters frequented by moviegoers who don't understand the meaning of content quality.
Film Production in Mumbai
Although there are an estimated 700 film production houses in Mumbai, they exist as mere houses without any film production. Every Tom, Dick, and Harry would claim to be a filmmaker in Mumbai, but almost all the films are made by a dozen-odd companies owned by filmy families. You can't expect quality from these films.
Bollywood is a loose name stolen from the word 'Hollywood' for Hindi film industry in India.
Although Bollywood has a very bad reputation in the global film markets because of the poor quality of its films, the Bollywood actors exploit the sentiment of uneducated Indians by falsely projecting themselves as glamor gods and goddesses.
Poor Global Record
With over 800 films produced in India every year, India is the largest film production market in the world in terms of just the number of films produced. Although many regional language films are also produced in India, Bollywood is the main hub for Indian films.
[ आप का नया टी. वी. शो – केजरीवाल के कारनामे ]
Despite churning out a large number of films, Bollywood's share is a poor 1% in the global film market of an estimated $15 billion out of which Hollywood alone rakes in over $11 billion.
Most Bollywood movies target the poor or lower-income groups of people who don't have any other means of entertainment. Bollywood is perhaps the worst film market in the world while Bollywood movies are so bad in quality that they look like amateur marriage videos.
Obviously, Bollywood movies are made on shoestring budgets. Here the average production cost of an upmarket movie is just $3 million. And a high-end Bollywood movie earns a paltry $5 million or so at the box office.
Meaningless Content
All Bollywood films are made with a cookie-cutter recipe having a few meaningless songs with crude dances, some foolishly inserted fight scenes, and avoidable hijinks without any story – just to lure the gullible consumers who don't want creativity in cinema. A film is like a circus show for them – repeated under different film titles.
[ Why Salman Khan Is an Indian Ambassador for Olympic Games ]
As a Bollywood film is made with dummy directors in just a few weeks using the archaic formula, most actors find it difficult to kill their time as they don't have enough work in hand. Then just to make some easy money, they participate in private birthday parties and marriage ceremonies of customers who pay them trifling amount for their appearances in such functions.
Bollywood-Media Nexus
Of late, Bollywood filmmakers have started a dangerous trend of reporting inflated box office revenues for their movies. Since they themselves can't reveal these false figures for the fear of income tax department and other factors, they use media companies (newspapers, TV channels, etc.) to reveal the fudged box office sales.
As almost all media companies in India are struggling and paid news is a norm here, there is a scandalous nexus between Bollywood film companies and media organizations. Now, for even ordinary movies, they report the box office sales in excess of Rs. 100 crore ($15 million approximately).
Just before the release of any movie, the local newspapers and TV channels are replete with frivolous interviews of actors, etc. that are tacitly sponsored by the film companies. While a truthful media organization must reveal explicitly that these interviews and media reports are sponsored, here they deliberately conceal this fact to influence the consumers unscrupulously.
[ मेरा देश बदल रहा है…आगे बढ़ रहा है। लेकिन कैसे? ]
Thus, the focus of most Bollywood film companies is to make a fast buck by hook or by crook without improving the quality of their content.
While no Indian movie could ever win an Oscar, there is a surfeit of shady awards for Bollywood actors and their films from media organizations to keep their mutually beneficial and dishonest money-making pursuit intact. In the process, they bamboozle the consumers with the false glitz of the film business.
No wise person wastes time on watching Bollywood movies. Only those consumers who behave with a herd mentality become fans of Bollywood actors and kill their time on their films. Are you a Bollywood film fan?
By Rakesh Raman, the managing editor of RMN Company
Photo courtesy: Yash Raj Films