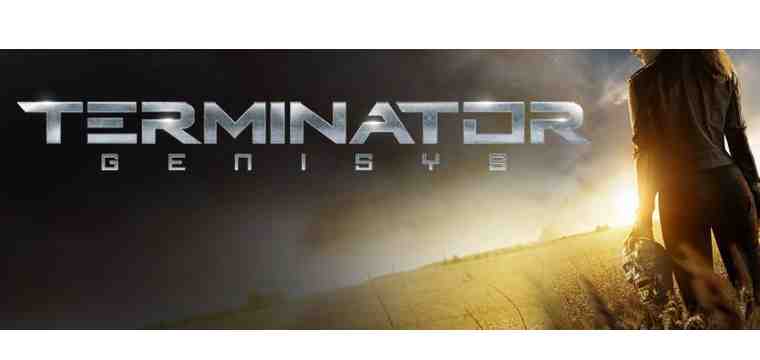 By Rakesh Raman
Rentrak, which measures the performance of movies, announced Sunday the worldwide box office estimates for the weekend of July 5, as compiled by the company's theatrical measurement services.
Paramount Pictures' Terminator Genisys starring Arnold Schwarzenegger, who has reprised his role as the titular character, could earn just $102 million in the first three days of its release.
In comparison, Jurassic World had recorded the weekend gross of $511.8 million in the first 3 days of its release and has now raked in $1.385 billion in less than a month of its release.
"Paramount's 'Terminator: Genisys' led the worldwide weekend box office derby earning a combined total of $102.7 million in 46 international territories plus North America," said Rentrak's senior media analyst Paul Dergarabedian.
"Universal had a banner weekend with their monster-sized 'Jurassic World' adding another $72.9 million globally this weekend, thus bringing its global tally to a whopping $1.385 billion, while their diminutive "Minions" earned a not so small $54.3 million in 26 international territories in advance of its North American release later this week."
According to Rentrak, the top 12 worldwide weekend box office estimates, listed in descending order, per data collected as of Sunday, July 5, 2015, are below.
Terminator Genisys – Paramount Pictures – $102.7M

Jurassic World – Universal – $72.9M

Minions – Universal – $54.3M

Inside Out – Disney – $48.7M

Monk Comes Down The Mountain, A – Multiple – $28.0M

Ted 2 – Universal – $19.8M

Magic Mike XXL – Warner Bros. – $18.2M

Spy – 20th Century Fox – $8.9M

NLL – Battle of Yeonpyeong – Next Entertainment – $8.0M

Avengers: Age Of Ultron – Disney – $7.4M

Max – Warner Bros. – $7.0M

Profs 2, Les – UGC Distribution – $6.8M
Rentrak is the entertainment and marketing industries' leading provider of worldwide consumer viewership information, measuring actual viewing behavior of movies and TV everywhere.
By Rakesh Raman, the managing editor of RMN Company
You also can read: More Articles by the RMN Editor, Rakesh Raman