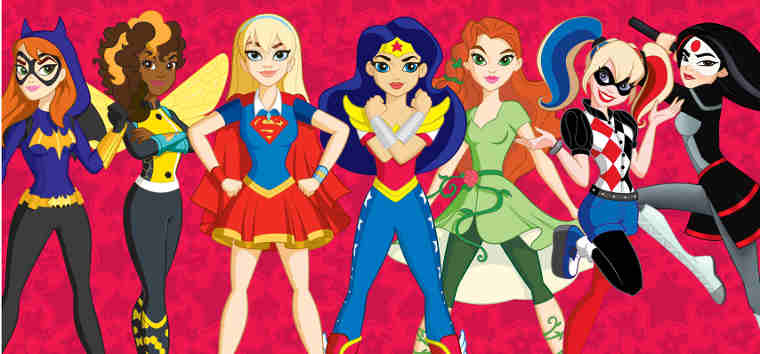 Girls now have their very own Super Hero world, DC Super Hero Girls, where they can play, watch, read and be inspired to discover their full potential alongside DC Comics female Super Heroes, including Wonder Woman, Supergirl and Batgirl.
DC Entertainment and Warner Bros. Consumer Products, in partnership with Mattel, announced Thursday the activation of many elements to this initiative, including the rollout of the new website, which kicks off with the U.S. launch. A global rollout of the digitally immersive world will begin later this month.
[ Netflix Adds Seven New Original Series for Older Kids ]
The new site debuts the first webisode, of a series of animated digital shorts, titled "Welcome to Super Hero High" that was created by the Warner Bros. Animation Studio, in partnership with Mattel's Playground Productions.
Today's launch features a pantheon of DC Comics characters that have been brought to life in a completely new artistic style and aesthetic, through immersive videos, games, quizzes, character photos, bios and more.
In the coming weeks and months the new website will be regularly updated with new animated digital content and previews of upcoming products slated for 2016.
In conjunction with the website launch, DC Super Hero Girls will have a dedicated presence across a number of social media platforms, including exclusive DC Super Hero Girls YouTube, Facebook and Instagram accounts, to cater to social media savvy girls and their parents.