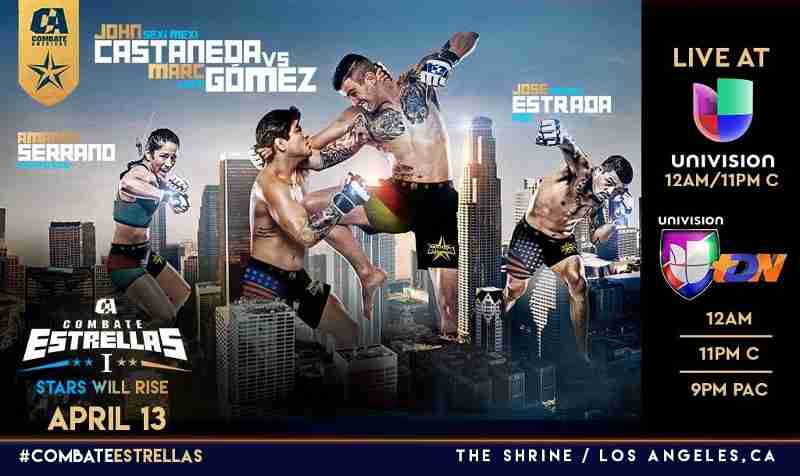 Univision Deportes and Combate Americas, the premier Hispanic Mixed Martial Arts (MMA) sports franchise, jointly announced Thursday a multi-year partnership to produce and distribute live Combate Americas fight programming on Univision and Univision Deportes Network (UDN).
"We're incredibly excited that our growth last year has culminated with a new partnership with Univision Deportes, a sports media brand that is home to some of the best sports and entertainment programming," said Combate Americas CEO Campbell McLaren.
"Univision Deportes is proud to partner with Combate Americas in an effort to bring fans the best programming of one of the most popular sports today," said Juan Carlos Rodriguez, President, Univision Deportes.
"As the leading Spanish-language sports brand, our commitment to deliver high-quality sports content is reinforced through this new partnership, bringing fanáticos the top MMA events in a way that only Univision Deportes knows best."
The complete 2018 schedule, to be announced soon, will include several dates across Univision and UDN.
The live shows will all air in a 90-minute window and will follow the live stream of Combate Americas preliminary bout cards on UnivisionDeportes.com.