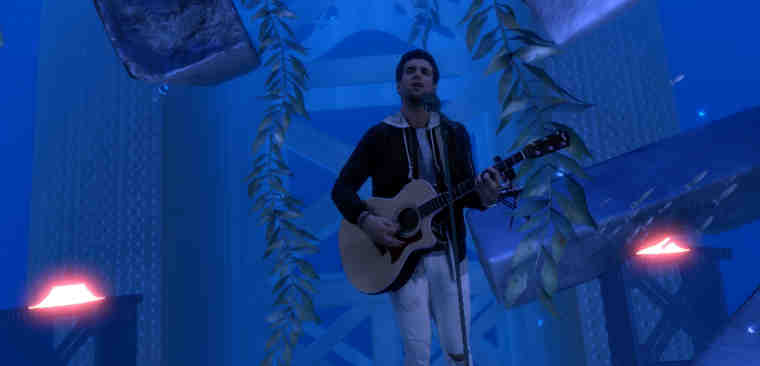 Viacom's emerging entertainment technology group Viacom NEXT premiered Wednesday an original virtual reality music experience for the song "Withdrawal" by Atlantic Records recording artist Max Frost at the 2017 Microsoft Build Developer Conference.
The video harnesses Microsoft Mixed Reality Capture technology, bringing fans face-to-face with photorealistic holographs of Frost, who sings and plays multiple instruments simultaneously in an immersive, underwater environment.
Frost said, "It was fun to work with Viacom and Microsoft to create this interactive fan experience for Withdrawal. Microsoft's Mixed Reality Capture technology allowed us to blow past current 360˚ videos to produce an awesome VR music experience."
Withdrawal marks the latest project of Viacom's in-house VR production team, which also partners with Viacom's entertainment brands, including MTV and Paramount Pictures, to deliver original experiences for branded content and live events.