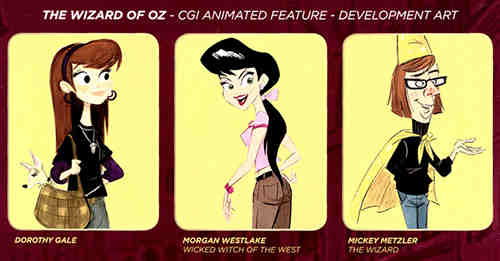 Two men who were leaders of a scheme involving a company called Gigapix that defrauded hundreds of victims by promising large returns on movie investments and a production company's imminent public offering were sentenced, receiving sentences of up to eight years in federal prison.
The two defendants—Christopher Blauvelt, 59, a former Woodland Hills resident who was transient when he was arrested last year, and David Pritchard, 67, of Hollywood (formerly of Malibu)—were convicted at trial last year on a series of federal charges, including mail fraud, wire fraud and offering for sale unregistered securities.
According to FBI, United States District Judge Manuel Real sentenced Blauvelt to eight years in prison, and Pritchard was sentenced to five years. Judge Real scheduled a restitution hearing for April 20.
[ Was FBI Right in Blaming North Korea for Sony Hacking? No. ]
The case centers on a company called Gigapix that was founded by Blauvelt in 2002 and took on Pritchard as a partner in 2006. During the subsequent seven years, Blauvelt, who was the chief executive officer of Gigapix, and Pritchard., who was the president of the company, hired telemarketers to solicit potential investors.
These who were solicited to invest were told that Gigapix was an animation company, and that Gigapix was developing projects expected to generate large profits when the company went public.
As part of the scheme, telemarketers—known as "fronters"—used lead lists purchased by the defendants to find potential investors and then used scripts touting the supposed merits of Gigapix.
When investors expressed an interest, materials about the investment were mailed to them. At that time, the potential investors were turned over to "closers," who collected their money.
[ FBI Unleashes Cat to Catch Computer Hackers ]
Two Gigapix telemarketers who acted as closers—Gregory Pusateri, 50, of Woodland Hills, and Cheri Brown, 65, of Studio City—were also convicted at a trial.
In addition to raising money for Gigapix, the defendants also raised funds to produce a movie titled "OZ3D." While soliciting money for Gigapix and "OZ3D," the defendants made numerous misrepresentations to potential investors and withheld material facts.
For example, according to court documents, investors were told that Gigapix was a financially successful company, they would receive high returns on their investments in less than 18 months, the investments carried little or no risk, and investors would see returns within a year or 18 months of investing. Investors were also told there was an urgency to invest in Gigapix and "OZ3D" because the window of opportunity to invest.
[ FBI's New Most Wanted Terrorist: Liban Haji Mohamed ]
Investors were told that a minimum of 65 percent of the money invested in "OZ3D" would be used to produce and distribute the movie, and that only a small percentage of investor money would be used to pay commissions and finder's fees.
However, less than 5 percent of the investors' money was used to finance the film. Of the millions raised for the Gigapix investment, less than 20 percent of those funds were spent on the production of movies or television shows. The majority of the money raised from investors was spent on salaries, commissions and overhead.
According to FBI, approximately 730 victims lost virtually all of the money—approximately $21 million—that they invested in Gigapix and "OZ3D."
"This case involves an egregious fraud of massive proportions that targeted non-wealthy victims who the defendants heartlessly misled," prosecutors wrote in sentencing documents. "The effects of this crime on the victims are truly devastating in every way," and compounded issues affecting elderly victims, low-income victims, victims who suffered from illnesses such as cancer and the effects of polio, and victims who were supporting children with Down syndrome and spina bifida.
This investigation was conducted by the Federal Bureau of Investigation (FBI).
Photo courtesy: FBI