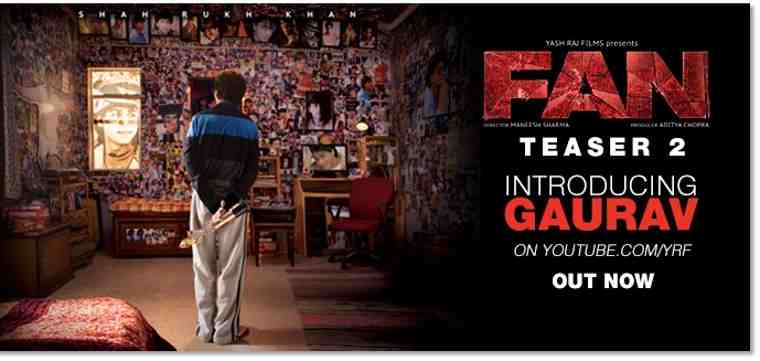 Yash Raj Films (YRF), a leading film production company in India, has announced its new project, Fan. Now, the company has released a new teaser trailer for the film.
The film stars Bollywood actor Shah Rukh Khan and is set for release on April 15, 2016.
[ Read: Why Bollywood Always Makes Bad Films ]
It's believed that the film is about the dangerous fan culture in India.
As most Indians are uneducated, unemployed, and usually depressed, they become blind fans of actors, cricketers, self-styled religious gurus, and politicians.
The film is expected to highlight this bitter truth in India which continues to be an underdeveloped country even after almost 68 years of its independence.