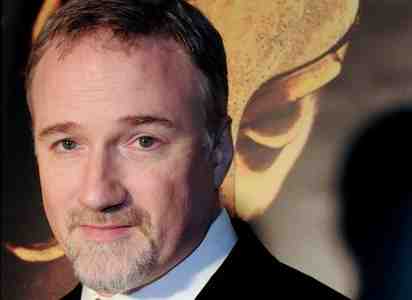 The British Academy of Film and Television Arts (BAFTA) has announced that David Fincher, the BAFTA-winning and Oscar-nominated director, will discuss his craft and career at a special 'BAFTA A Life in Pictures' event at BAFTA's headquarters, 195 Piccadilly in London, on Friday, Sept. 19.
'BAFTA A Life in Pictures' is a long-running series of onstage interviews in which some of the film world's leading talent share insights into the experiences that helped them hone and develop their crafts.
The series has hosted leading names including Tom Hanks, Emma Thompson, Jim Broadbent, Dustin Hoffman, Martin Scorsese, Quentin Tarantino, Meryl Streep, Cate Blanchett, Kenneth Branagh and Helen Mirren.
[ Also Visit: RMN Stars BAFTA News Page ]
David Fincher has helmed some of the most critically acclaimed films of the last twenty years including BAFTA- and Oscar-winning hits The Social Network and The Curious Case of Benjamin Button, as well as cult favourites Seven, Fight Club, and Palme d'Or-nominated Zodiac.
Before directing his first feature film, Alien 3, in 1992, Fincher worked for Industrial Light & Magic on films including Return of the Jedi and Indiana Jones and the Temple of Doom, and directed a range of commercials and music videos for artists such as Madonna, George Michael, and Michael Jackson.
Fincher received his first BAFTA-nomination for direction in 2009 for The Curious Case of Benjamin Button, which gained a total of eight BAFTA nominations and three wins, and numerous other accolades.
In 2010, he was awarded a BAFTA for The Social Network, for which he also won a Golden Globe and received an Oscar-nomination. He is currently executive producer on the BAFTA-nominated television series House of Cards, and won a Primetime Emmy Award for directing the pilot episode.
Fincher's forthcoming film, Gone Girl, based on the mystery-thriller novel by Gillian Flynn and starring Ben Affleck and Rosamund Pike, will be released in the UK by Twentieth Century Fox on October 3.
Photo courtesy: BAFTA