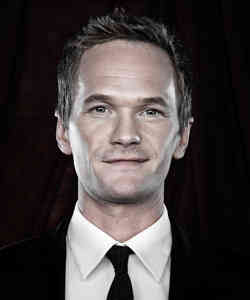 Producers Craig Zadan and Neil Meron have announced the special material writing team for the 87th Oscars, which will air live on Oscar Sunday, February 22, 2015, on ABC.
Host Neil Patrick Harris will lead the special material writing team alongside head writer Dave Boone. Boone, a veteran of eight Oscar telecasts, won two Emmys for his work on the 63rd and 64th Tony Awards, and received nominations for all three subsequent shows.
He also earned nominations for his work on the 84th Oscars, hosted by Billy Crystal, and the 70th and 71st Golden Globe Awards telecasts.
Writer and producer Paul Greenberg won an Emmy as a writer on the 63rd Tony Awards and earned three more nominations for his work on subsequent telecasts.
Mason Steinberg, a three-time Emmy Award nominee, has written material for some of biggest comics in the industry. His television credits include the 84th Academy Awards show, the "Primetime Emmy Awards," the "MTV Movie Awards" and series such as "Crank Yankers," "The Andy Milonakis Show," "Lopez Tonight," "Stevie TV" and "The Crazy Ones."
Derek DelGaudio is a performance artist, writer and co-founder, along with artist Glenn Kaino, of A.Bandit, an experimental performance art collective. DelGaudio wrote and co-starred in "Nothing to Hide," a theatrical magic show directed by Neil Patrick Harris that debuted at L.A.'s Geffen Playhouse in 2012 and Off-Broadway at the Signature Theatre in 2013.
Liz Feldman is a four-time Emmy winner for her work as a writer and producer on "The Ellen DeGeneres Show." Feldman wrote material for the 79th and 86th Academy Awards telecasts and was a writer and producer on the comedy series "2 Broke Girls."
Paula Pell is a comedy writer, producer and actress, best known for her writing work on "Saturday Night Live" for two decades. The SNL characters she helped create include Debbie Downer, the Spartan Cheerleaders, and Marty and Bobbi.
Tim Carvell is a writer and executive producer on the series "Last Week Tonight with John Oliver." A veteran of three previous Oscar telecasts, Carvell also served for 10 years as a staff writer and head writer on "The Daily Show with Jon Stewart," during which time he won six Emmy Awards for his work.
Photo courtesy: Academy of Motion Picture Arts and Sciences / Eric Schwabel