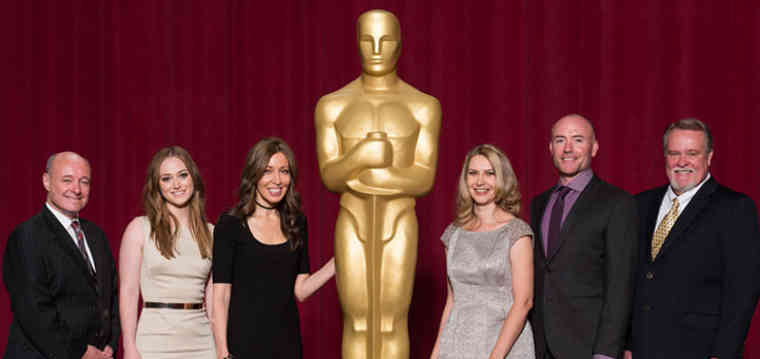 Three individual writers and one writing team have been selected as winners of the 2014 Academy Nicholl Fellowships in Screenwriting competition.
Each individual winner and the combined writing team will receive a $35,000 prize, the first installment of which will be distributed at an awards presentation on Thursday, November 13, at the Academy's Samuel Goldwyn Theater in Beverly Hills.
For the second consecutive year, the event will also feature a live read of selected scenes from the fellows' winning scripts by members of the Academy.
---
[ Also Visit: RMN Stars Academy and Oscars News Page ]
This year's winners are:
Sam Baron, Cambridge, United Kingdom, "The Science of Love and Laughter"
Alisha Brophy, Los Angeles, CA, and Scott Miles, Austin, TX, "United States of Fuckin' Awesome"
Melissa Iqbal, London, United Kingdom, "The Death Engine"
Sallie West, Charleston, SC, "Moonflower"
The winners were selected from a record 7,511 scripts submitted for this year's competition. Eight individual screenwriters and two writing teams were chosen as finalists.
Their scripts were then read and judged by the Academy Nicholl Fellowships Committee, who ultimately chose the winners.
Fellowships are awarded with the understanding that the recipients will each complete a feature-length screenplay during their fellowship year. The Academy acquires no rights to the works of Nicholl fellows and does not involve itself commercially in any way with their completed scripts.
Since 1986, 137 fellowships have been awarded.
Tickets to the 2014 Academy Nicholl Fellowships Screenwriting Awards & Live Read are now available at the Academy website. Casting for the live read will be announced at a later date.
Photo courtesy: Academy of Motion Picture Arts and Sciences