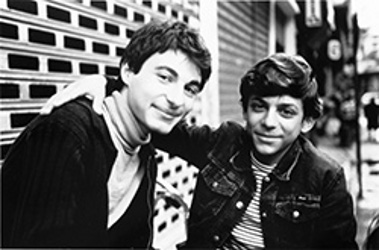 The Academy of Motion Picture Arts and Sciences, in partnership with the Dubai International Film Festival (DIFF), will present "Arab Cinema Classics."
It is a two-day screening series of the best in Arab film on Friday, June 13, and Saturday, June 21, at the Bing Theater in Los Angeles.
With input from nearly 500 prominent film critics, writers, novelists, academics and other arts professionals, DIFF in 2013 compiled a tally of the 100 greatest Arab films of all time.
[ Also Read: Academy Launches Its First Digital Video Series "Academy Originals" ]
The Academy will screen three selections from DIFF's Top 10:
"The Night of Counting the Years" ("Al-Mummia," 1970)
Friday, June 13, at 7:30 p.m.
Director Shadi Abdel Salam's film is based on the true story of the Horabat tribe's 1881 plundering of pharaohs' tombs in the ancient city of Thebes. Long unavailable for exhibition, the film was restored in 2009 by Martin Scorsese's World Cinema Foundation.
"Cairo Station" ("Bab el Hadid," 1958)
Friday, June 13, at 9:20 p.m.
Directed by the internationally renowned Egyptian auteur Youssef Chahine, the film takes place at Cairo's main railroad station, commonly referred to as the Iron Gate, and offers a tense portrait of life at the margins of Egyptian society.
"West Beirut" ("West Beyrouth," 1998)
Saturday, June 21, at 7:30 p.m.
With special guest writer/director Ziad Doueiri
This directorial debut of Ziad Doueiri is set in the tumultuous spring of 1975, as the Lebanese Civil War unfolds. Following the lives of two teenagers from the Muslim section of Beirut, the film blends the personal and the historical into a vibrant coming-of-age drama.
[ Also Read: How Oscars Are Losing Their Sheen ]
The screening series is part of the Academy's International Outreach initiative, which brings together Academy members representing a range of cinematic crafts with filmmakers and film lovers from around the world.
"The vibrancy of Arab cinema today owes much to the rich legacy and proud history of Arab filmmaking," said Sid Ganis, chair of the International Outreach Committee. "The Academy is pleased to embrace some of the region's most influential films and artists through this Los Angeles presentation."
[ Click here to read more about International Film Festivals ]
Tickets for each evening of Arab Cinema Classics is $5 general admission and $3 for Academy members, LACMA Film Club members and students with a valid ID.
Tickets may be purchased starting June 3 online at www.oscars.org. The Bing Theater is located at 5905 Wilshire Boulevard on the Los Angeles County Museum of Art campus.
The Dubai International Film Festival (DIFF) is a leading film festival in the region. The 11th edition of DIFF will take place from December 10 – 17, 2014.
Photo courtesy: Academy of Motion Picture Arts and Sciences