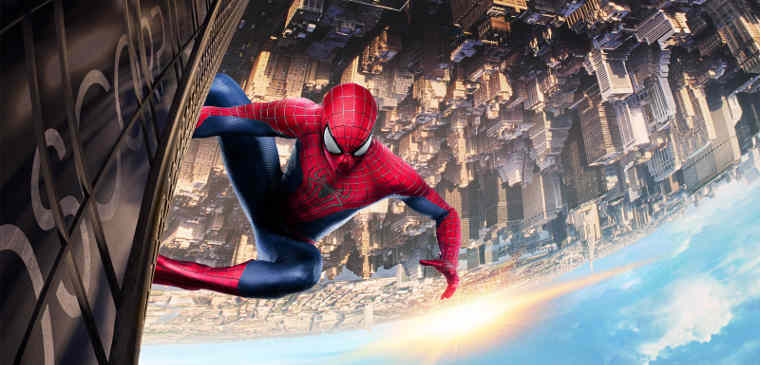 Sony's "The Amazing Spider-Man 2" swung into theaters worldwide this weekend with an impressive $208 million while breaking records in numerous international territories where it added another $116 million this weekend for a $369 million global total to date.
This was revealed by movie performance measurement company Rentrak's senior media analyst Paul Dergarabedian.
Rentrak Corporation (NASDAQ: RENT) announced Sunday the worldwide weekend box office estimates for the weekend of May 4, 2014 as compiled by the company's Box Office Essentials and International Box Office Essentials theatrical measurement services.
The top-12 domestic weekend box office estimates from Rentrak listed in descending order, per data collected as of Sunday, May 4, 2014, are below.
1. Amazing Spider-Man 2, The – Sony – $92.0M
2. Other Woman, The – 20th Century Fox – $14.2M
3. Heaven Is For Real – Sony – $8.7M
4. Captain America: The Winter Soldier – Disney – $7.8M
5. Rio 2 – 20th Century Fox – $7.6M
6. Brick Mansions – Relativity Media – $3.5M
7. Divergent – Lionsgate – $2.2M
8. Quiet Ones, The – Lionsgate – $2.0M
9. God's Not Dead – Freestyle Releasing – $1.8M
10. Grand Budapest Hotel, The – Fox Searchlight – $1.7M
11. Bears – Disney – $1.6M
12. Draft Day – Lionsgate – $1.4M
Rentrak (NASDAQ: RENT) is the entertainment and marketing industries' leading provider of worldwide consumer viewership information, measuring actual viewing behavior of movies and TV everywhere.
Photo courtesy: Sony / The Amazing Spider-Man 2