As an Indian, I always thought that Bollywood movies are the worst in the world. But Gravity proved me wrong. I haven't seen such a repulsive, insipid film before.
By Rakesh Raman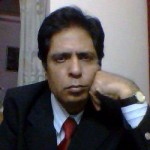 The Academy of Motion Picture Arts and Sciences (Academy) has decided to analyze the production methods used in the Oscar-winning film "Gravity."
Scheduled to take place Monday, May 12, the event called "Deconstructing Gravity" will be hosted by Academy governor Bill Kroyer and will have discussion with members of the film's creative teams.
The event aims to celebrate the success of Gravity as an entertainment masterpiece. But was it really a successful film? If yes, how do you measure a film's success? Can an Academy Award be the only dipstick to decide a film's success? What's the end-consumer's role in approving or disapproving a film?
As these questions have been disturbing me, I thought to present my own version of Gravity's deconstruction as a consumer – if not as a writer or a film critic. I presume this exercise will help me understand the good and the bad about a mass-market entertainment product like a movie.
As an Indian, I always thought that Bollywood movies are the worst in the world. But Gravity proved me wrong. I haven't seen such a repulsive, insipid film before.
And the level of my depression after watching the film was at the ebb because my expectations from Gravity were very high – particularly when it has won seven Academy Awards out of its whopping 10 nominations this year.
Let me explain here my painful experience with Gravity.
The 90-minute film starts and ends in a crudely made space shuttle. Although it's said to be directed by one Alfonso Cuarón, there is not even a hint of direction in the film. The film is a collection of randomly juxtaposed video clips for which no direction is required.
But still the film – made with a budget of $100 million – has not only managed to win Oscars but has also done a huge business earning over $700 million at the box office. This fiscal data has left me flabbergasted, as I fail to understand the factors that determine the financial performance of a film. I deduce box office data can't be the true indicator of a film's quality.
A sci-fi thriller – the genre under which Gravity falls – is supposed to create a thrilling experience for the film consumer. But the entire Gravity is focused on Sandra Bullock, the aging actress with masculine features and manly looks. How much can you tolerate her on a monotonous sequence of scenes for almost 90 minutes?
Thrill in a film means the viewer should always be at the edge of their seat. In Gravity, I was also at the edge of my seat but not the way you think. I wanted to run away from this boring film by coming to the edge of my seat again and again.
And to maintain thrill, pace of the film is very important to keep viewers engaged for its entire duration. But Gravity remains stuck in the shuttle with everything happening on just one character – Ms. Bullock. I also got the feeling that perhaps Gravity is sponsored by Sandra Bullock.
George Clooney appears only for a few minutes like an extra in the film. I fail to understand his role in the film. He was not required at all in the film's story – if there was any story.
The worst flaw in Gravity was its inability to create an environmental perspective for the viewers. While it was supposed to be a film in the outer space, it appears happening only in a 10 meter x 10 meter space with painful repetition of scenes – either outside or inside the so-called space shuttle.
There were many other discrepancies in the narrative. For example, Dr. Ryan Stone (Sandra Bullock) is a medical engineer (not a space scientist) and she is on her first space shuttle journey.
She still manages to control the most complex space vehicle by reading an ordinary manual while the truth is you can't handle even your washing machine by reading its manual. Why do you want to bamboozle the poor consumers by showing such stupidity? Serendipity, I suppose, is okay in film fiction. But the film makers must know that there's a huge difference between serendipity and stupidity. They should avoid the latter.
Then why the Oscars for Gravity? It's said that Gravity's forte is its special effects that took more than three years to create. However, I couldn't see any such special effects in the film that could impress me. But assuming the effects were there, you can't create a film to show your skills on special effects.
Rather, special effects or digital effects are used to smoothen your storytelling process and create an enjoyable experience for the viewers. Gravity failed to address this demand-supply factor and focused just on rigid special effects.
If despite its flaws at every level, it has managed to bag Oscars, I feel there's some serious rethinking required on the Oscar nominations and awarding processes. Today, you can't ignore the end-consumer in such a certification process. Consumer is the ultimate judge.
Academy must evolve and revamp its awards criteria by engaging consumers along with its traditional voting mechanism to select the films. In today's digitally driven world, there are many digital channels available to involve the consumers and decide a film's quality based on their feedback. In tech terms, it's called "Big Data" analysis.
Although I can go on and on about a film's quality, it will take me beyond the scope of this particular writeup. But I have no hesitation to say that Gravity was a torture on me. If such films keep appearing, the film entertainment business will fall further into doldrums. That's what I say.
By Rakesh Raman, the managing editor of RMN Company