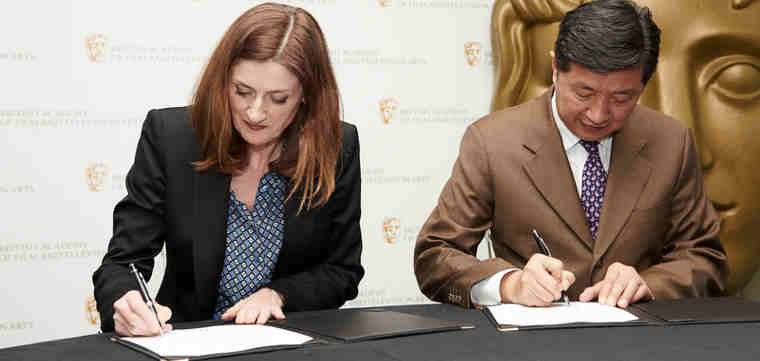 The British Academy of Film and Television Arts (BAFTA) and Beijing Film Academy have signed an agreement which aims to bring more collaboration between British and Chinese film and television students and industry professionals.
Amanda Berry OBE, Chief Executive of BAFTA, and Zhang Huijun, President of the Beijing Film Academy, signed the agreement in London.
The newly formalised relationship is part of BAFTA's ongoing programme of activity that aims to encourage creative and cultural exchange between the UK and China, bringing together talented individuals from the film, television and games industries to share their skills and expertise.
[ Also Read: Can Your Education Get You the Right Job? ]
Areas of cooperation between BAFTA and the Beijing Film Academy are likely to include student scholarships, research, and learning events such as masterclasses.
The agreement comes as BAFTA prepares to expand its scholarship programme – which began in Hong Kong – into mainland China, enabling Chinese and British citizens in financial need to study as an international student in the UK or China respectively. Potential applicants can register to be informed when applications open in early 2016.
Photo courtesy: BAFTA