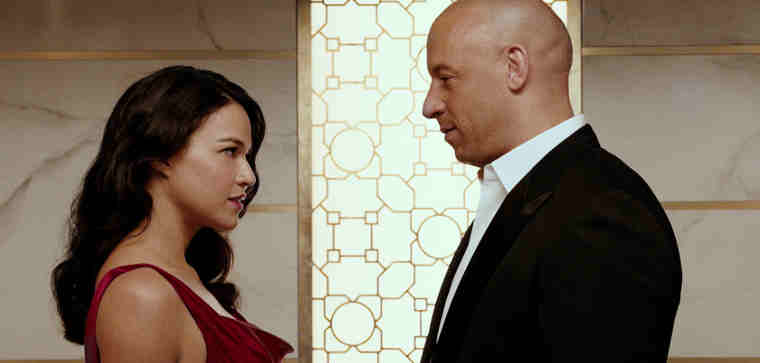 Rentrak, which reports on the performance of movies and TV, announced that the North American box office crossed the $11 billion benchmark for the year on Tuesday, December 29, 2015, making 2015 the highest-earning year at the North American box office in movie history.
The total earnings are projected to be $11.1 billion for the calendar year through December 31. The previous record was set in 2013, which brought in $10.919 billion to the North American box office at year-end.
[ James Bond Film Spectre Makes $190 Million ]
"A diverse and compelling selection of great titles, big and small, from every studio fueled an extraordinary level of interest by patrons who seemingly could not get enough of the big screen experience in 2015," said Rentrak's senior media analyst, Paul Dergarabedian.
[ Click here for Academy and Oscars News ]
Many notable records fell this year, with virtually every month posting a new benchmark for North American box office revenue.
The year's records included: the biggest January weekend gross with "American Sniper," the biggest February opening weekend with "Fifty Shades Of Grey," the biggest April opening weekend with "Furious 7," the best June opening weekend with "Jurassic World," the biggest September debut with "Hotel Transylvania 2," and December's "Star Wars: The Force Awakens" taking over the top spot for all-time opening weekend.
Below is a list of the top 10 highest-earning years at the North American box office:
| | | | |
| --- | --- | --- | --- |
| Rank | Year | Calendar Year Total | % Change vs. Previous Calendar Year |
| 1 | 2015 – Est. | $11,100,000,000 | 7.2% |
| 2 | 2013 | $10,919,694,802 | 1.0% |
| 3 | 2012 | $10,811,701,260 | 6.1% |
| 4 | 2009 | $10,612,193,983 | 10.1% |
| 5 | 2010 | $10,579,668,334 | -0.3% |
| 6 | 2014 | $10,356,099,042 | -5.2% |
| 7 | 2011 | $10,186,041,737 | -3.7% |
| 8 | 2008 | $9,634,971,165 | 0.1% |
| 9 | 2007 | $9,628,876,896 | 4.9% |
| 10 | 2004 | $9,295,306,384 | 1.5% |