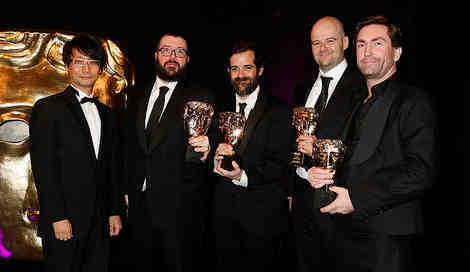 The British Academy of Film and Television Arts (BAFTA) has opened for entries for the British Academy Games Awards, celebrating the very best games and talent of the year.
The Awards, presented in 2015, will consist of 16 categories, including British Game and the BAFTA Ones To Watch Award in association with Dare To Be Digital, recognising and rewarding emerging talent.
BAFTA introduces two new categories this year: Original Property and Persistent Game. Two genre-based categories have been withdrawn – Action and Adventure and Strategy and Simulation – as such games will be recognised across a number of other categories.
[ Also Visit: RMN Stars BAFTA News Page ]
In a first for BAFTA's Games Awards, first entry is free for any game entered in the month of its release, or if it was released before the end of August 2014.
Entries are invited from both games developers and publishers; any game is eligible as long as it has been, or will be, released in the UK between 1 January and 31 December 2014. The deadline for entries is 17 November 2014.
[ Also Visit: RMN Stars Academy and Oscars News Page ]
BAFTA has streamlined the process for offering review copies of entries to its Game-voting members. Entrants will no longer need to administrate individual email campaigns to voters, instead they will be able to upload information to BAFTA's online portal and enable automatic distribution of one-time download keys where required.
For further information on the Awards categories, rules and entry walkthrough guides can be found on the Entry Information Page. All entries are made via the Entry Website.
Photo courtesy: BAFTA