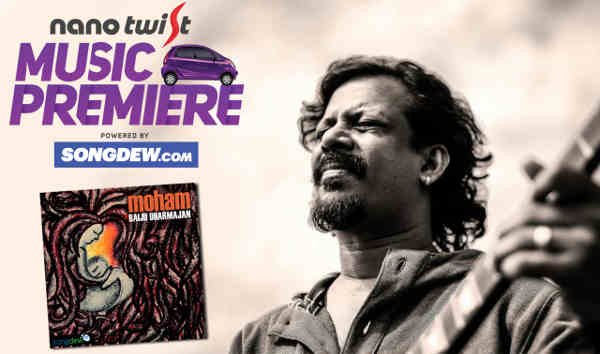 Songdew, a music network in India, has announced the launch of "Moham" by guitarist Baiju Dharmajan. The track Moham is being released as part of Nano Twist Music Premiere, an initiative where music of 10 top musicians is being launched globally by Songdew.
Dharmajan said that the song is about fantasy and desire; it is also about love and care. He added that "The song was originally composed by Johnson, a renowned music composer in the Malayalam film industry. The purpose of the new single is to re-create the track with a new perspective."
"We are pleased to celebrate awesomeness in music by premiering music of some of the finest musicians like Baiju Dhrmajan in India through Songdew," said Delna Avari, head, Marketing Communications, Passenger Vehicles, Tata Motors.
The track Moham is being released on Songdew and simultaneously on 200+ digital stores across the world including ITunes.
"We are happy to present the outstanding work of Baiju who is one of the finest musicians in the country. His latest track Moham proves that music has no language and it is all about your ability to convey your concept, emotions and feeling to audience," said, Sunil Khanna, founder of Songdew.
Nano Twist and Songdew have launched Nano Twist Music Premier. This initiative is aimed at celebrating awesomeness in music by premiering albums of some of the most awesome artists / bands in India.
The campaign started by launching the latest single album of Susmit Sen Chronicles. Moham by Baiju Darmajan is the second track being released under this campaign.
Tata Motors is India's leading automobile company. Among other car brands, it sells Tata Nano, which is among the cheapest cars in the world.