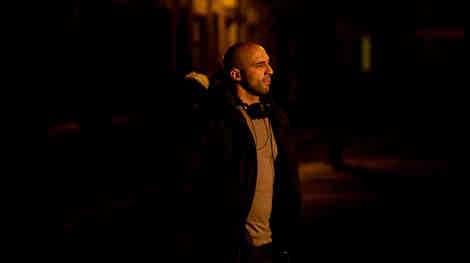 The British Academy of Film and Television Arts (BAFTA) has announced four-time BAFTA-nominated director Yann Demange as the latest filmmaker to take part in 'Brits to Watch: The Screenings'.
It is a series of six showcase events, hosted by BAFTA in New York and Los Angeles in partnership with British Council, that introduces outstanding British-based talent to the US film industry.
On Wednesday 27 August in New York, and on Tuesday 2 September in Los Angeles, Londoner Yann Demange will be presented at a screening of his debut feature film '71, which premiered at this year's Berlin International Film Festival and will travel to several prestigious festivals this autumn.
[ Also Visit: RMN Stars BAFTA News Page ]
[ Also Visit: RMN Stars Academy and Oscars News Page ]
'71 takes place over a single night in the life of a young British soldier (Jack O'Connell) accidentally abandoned by his unit following a riot on the streets of Belfast in 1971.
Unable to tell friend from foe, and increasingly wary of his own comrades, he must survive the night alone and find his way to safety through a disorientating, alien and deadly landscape. Roadside Attractions will release '71 in the US in early 2015.
BAFTA has previously recognised Demange's work in television at the British Academy Television Awards, where he was nominated in 2009 for Dead Set (Best Drama Serial) and in 2012 for Top Boy (Best Mini Series).
He has also received two nominations for Best Director – Fiction Entertainment at the British Academy Television Craft Awards, in 2010 for Criminal Justice and in 2012, again for Top Boy.
At each 'Brits to Watch: The Screenings' event, an actor, director, writer or producer who shows great promise presents a sample of recent work to an exclusive audience of film industry professionals. BAFTA then arranges a number of follow-up meetings for the individuals to meet with key industry figures in both cities.
The series began in July 2013 and has featured directors and writer-directors Clio Barnard (The Selfish Giant), Richard Laxton (Burton and Taylor), Amma Asante (Belle), Kieran Evans, (Kelly + Victor) and Hong Khaou (Lilting).
Photo courtesy: BAFTA